Overview
School districts and taxpayers statewide depend on Board of Cooperative Educational Services (BOCES) to meet their educational and financial goals.
There are 19 school districts that are components of Erie 1 BOCES. Those districts are able to enroll in a variety of instructional and non-instructional services offered by Erie1 BOCES.
For more than 60 years, Erie 1 BOCES has been helping area school districts further contain costs by assisting them with district office functions such as cooperative purchasing, health insurance benefits, policy development and technology services.
In addition to offering a wide range of career programs for adults, Erie 1 BOCES' three state-of-the-art career and technical centers also offer more than 25 programs to high school students. School districts also partner with Erie 1 BOCES to provide alternative and special education programs.
As a liaison office for New York State's Department of Education, educators often visit Erie 1 BOCES' campuses for training on technology integration, curriculum, New York State standards and reporting.
Erie 1 BOCES is home to one of the state's 12 Regional Information Centers. The Western New York Regional Information Center (WNYRIC) serves more than 100 districts in five BOCES regions: Erie 1, Erie 2-Chautauqua-Cattaraugus, Cattaraugus- Allegany, Orleans/Niagara and Greater Southern Tier BOCES.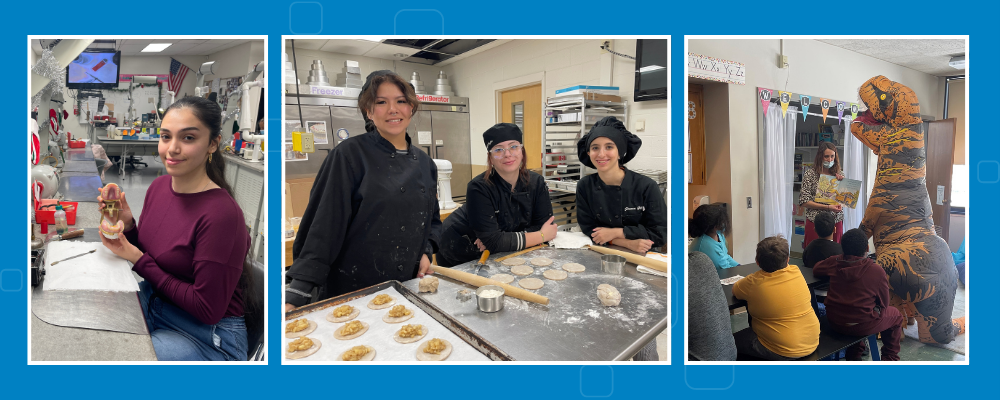 Mission
Erie 1 BOCES commits to those we serve - students, staff and communities - by understanding, anticipating and responding to their needs.
History
Erie 1 Board of Cooperative Educational Services (BOCES) was established in December of 1957 as a way for local school districts to collaborate on educational offerings while reducing their individual expenses.

Mr. Archie Harkness was the first district superintendent of Erie 1 BOCES. He served in that role for five years from 1958-1963.

At that time, Erie 1 BOCES' board of education meetings were held at various school buildings within Williamsville and Amherst.

In 1962, a building on Aero Drive in Cheektowaga was named after Archie Harkness. At the March 20, 1962 board meeting, the minutes stated, "The Board of Cooperative Educational Services would like to take this opportunity to thank Mr. A.W. Harkness, District Superintendent, for his outstanding accomplishments, leadership, sound judgment and his forward attitude in the field of Educational Services and by showing their esteemed gratitude by naming our building The Harkness Center."

Today that building is still in use by Erie 1 BOCES and it is known as the Harkness Career & Technical Center.
Diversity Statement
Erie 1 BOCES stands in solidarity against all forms of injustice. As a service organization supporting 19 partner school districts across Western New York (WNY), including K-12 students and adult learners, we are committed to providing an academic environment where all students feel safe and can thrive. Our students are diverse and exceptional, and we value their unique experiences and perspectives. We strive for equity and social justice by providing access and support for all students. Erie 1 BOCES seeks to equip all learners with the necessary tools to accomplish their personal academic goals and ultimately advocate for positive change in our society. We are dedicated to our core values of service, innovation, and integrity and remain resolute in providing community-engaged educational experiences that support all students, families, and our partners in education across the WNY community.

In order for true change and equality for all, Erie 1 BOCES understands the need to listen and learn from one another. This begins with a commitment to engaging in dialogue and action within our organization and across our community as we collectively process these recent tragedies. It is our hope that our unique positioning in the community will serve as a space to promote understanding, justice, and healing. We are all connected and share in the capacity for education to be a tool for change.
District Superintendents of Erie 1 BOCES:
Archie Harkness 1958 - 1963
Ernest Hoeldtke 1963 - 1972
Clifford N. Crooks 1972 - 1985
Bob Loretan 1986 - 1996
Donald Ogilvie 1997 - 2014
Lynn Fusco, Ph.D. 2015 - 2022
Michael Capuana, Ed.D. 2022 - Present