What's New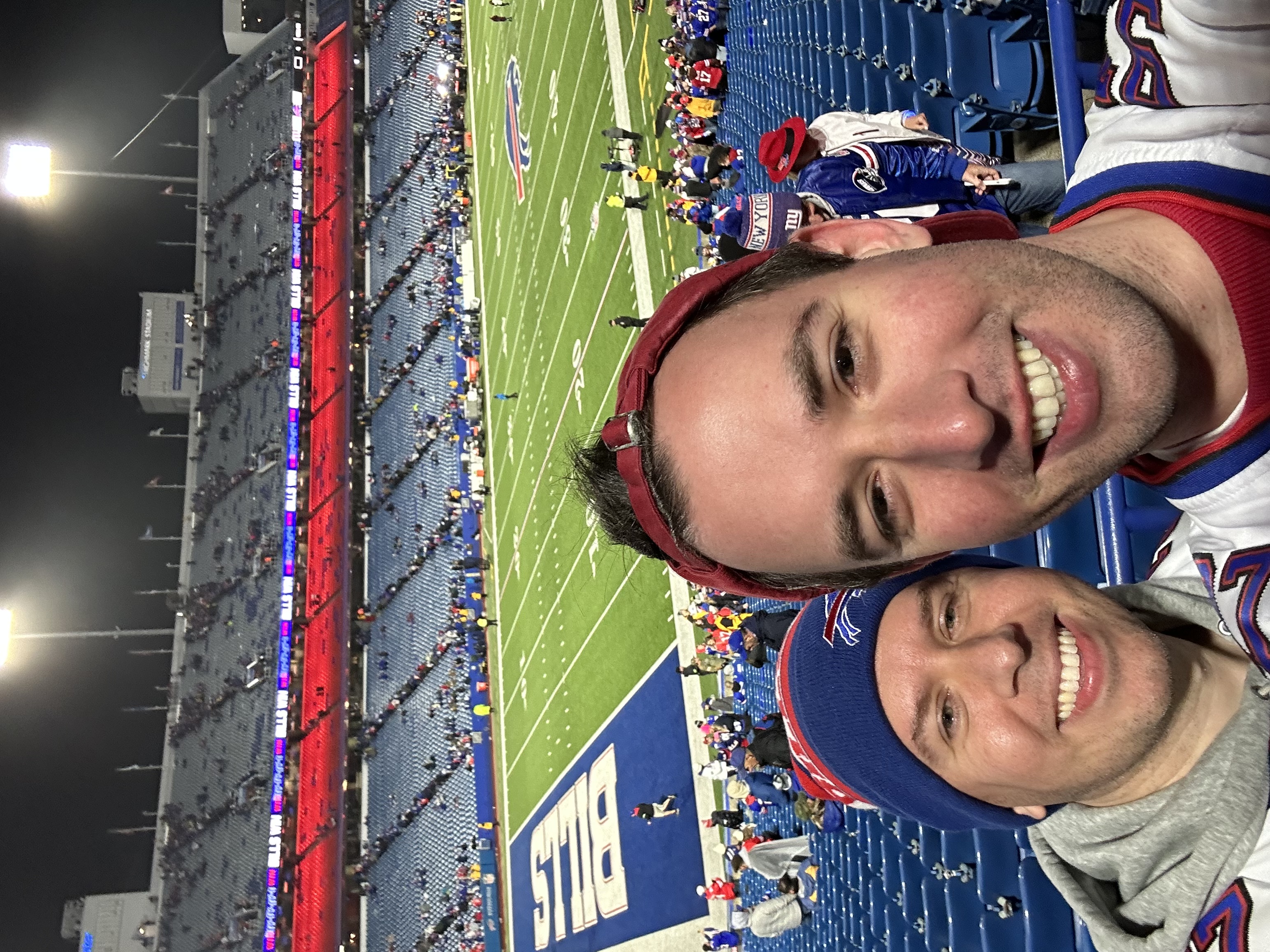 Matt and Adam Bojanowski enjoyed a Bills "squeaker-win" over the Giants! Thanks to Ryan Smith for the generous tickets donation. The raffle brought $885 to the Foundation!
The Erie 1 BOCES Educational Foundation, Inc. is a private, independent, volunteer-led nonprofit, formed in 2019 to support, encourage and enrich the educational programs and staff activities of Erie 1 Board of Cooperative Educational Services ("BOCES").
The Foundation's Mission:
Provide financial support and resources, not otherwise available from regular budget sources or state or federal aid, for the benefit of the educational programs and staff activities offered by the BOCES.
Fund scholarships for eligible students to attend BOCES adult Workforce Development programs; fund materials, supplies or equipment required for eligible students to participate in all BOCES programs.
Fund scholarships for graduates of BOCES programs to attend post-secondary institutions in further preparation for competitive employment.
Engage community support for new initiatives to keep BOCES programs current and state of the art.
Foster relationships with former students of BOCES programs and their parents, as well as business, industry and government partners.
Erie 1 BOCES Foundation Directors:
President and Secretary
Nancy Bojanowski
716-344-0087
Vice President and Treasurer
Carol Barber
716-954-3697
Director
Elizabeth Angelbeck
716-681-3699
Director
Carolyn Bright
440-708-3723
Director
Jay Galligan
716-984-2599
Director
Melody Jason
716-583-5613
Director
Ryan G. Smith
716-842-2800
Director
Jennifer VanDusen
716-874-3435 x203
Director Emeritus
Judith H. Katz
716-445-2658
To contact the Foundation Directors please email E1BFoundation@outlook.com
Please feel free to contact any one of these Board members for more information or to share any ideas to assist with our mission.
How can I participate or contribute?
Please contact any Board member with ideas or questions.
Should you wish to donate, checks are made payable to the Erie 1 BOCES Educational Foundation, Inc.
c/o PO Box 823 Buffalo, NY 14231
Please spread the word about our foundation.
Please consider our foundation as a recipient for your fundraising event.
Thank you to our Sponsors
Support from Erie 1 BOCES Open
Starting in 2020 the Erie 1 BOCES Educational Foundation was fortunate to be named the recepient of funds as a donation to a non profit. From 2020 to 2022 a total of $6,500 was donated to further the Foundation's efforts to enhance the programs provided by Erie 1 BOCES. During the summer of 2023 a grand total of $3,500 was added to that amount. We are so thankful for the support of these E1B educators, staff, vendors and all who continue to play in this event and to the leadership for choosing the foundation to receive funds to further our goals. It is a wonderful partnership.
Letter Writing Campaign - October 2020
Donations given by the following organizations or individuals:
John Percy Services LLC
Construction Exhange
Donald and Jane Ogilvie
Andrew and Stephanie Katz
Merle Goldstein
Marjorie Nobel
Dr's Daniel and Helen Horowitz
Dr. Carole Petro
Susan Nusbaum
John Milleville
Jean Rexford
Richard Yochem
Rosemary Conley
Ms. Mary Gregory
Ms. Helene Paroff
Ms. Angela Curtis
Ms. Doreen Casacci
Susan Villiers
Lynn Fusco
Anne Spadone
Carol Barber
Nancy Bojanowski
EPEA Family Zoo Event - May 22, 2021
$500 Level
Amherst Federal Credit Union
Local Union #41, International Brotherhood of Electrical Workers
$250 Level
LaBella Associates
National Grid
Cavan, Dudkinski and Associates
Katz and Baehre
Dr. Leonard and Judith Katz
Melody Jason
Webster Szanyi, LLP
Elisabeth Frank ('20) and Colleen Sloan Frank
Elizabeth and John Angelbeck
Erie County Council of Teacher Union Presidents
P-Tech Race and BUILD Staff
James and Melanie Galligan
$100 Level
AFSCME 10, Local 2341
Candace Reimer and Family
AFSCME Local 2567
Lancaster Central Teachers Association
Deana Fox, NYSUT
Elizabeth Vignaux, NYSUT, Professional Staff Association

Our thanks to the EPEA for their collaboration on this event.
Miscellaneous Donations
Erie 1 BOCES 12 Month Employees Special Events Committee
Jane Ogilvie
PTech Staff
Alison Hyde
Kathryn and Richard Gordon
Catherine Goldman
Carol Barber
Melody Jason
Dr. Leonard and Judith Katz
Nancy Bojanowski
Community Foundation for Greater Buffalo by Elizabeth and John Angelbeck
Donald Ogilvie Memorial Teacher Mini Grant Program
The purpose of these mini grants is to promote and supplement all Erie 1 BOCES instructional programs. The Erie 1 BOCES Educational Foundation, Inc. will fund up to $1000. worth of proposals to BOCES classrooms in this round. No proposal is too small. Maximum award is $250. Four grants will be awarded for Spring semester. (Spring 2023)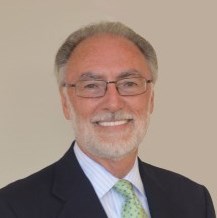 "Donald Ogilvie served as Erie 1 BOCES District Superintendent from April of 1997 to June 2014. He is remembered for his integrity, educational leadership and community involvement, which are inherent in the mission of the Erie 1 BOCES Educational Foundation."
Fall 2021 Implementations
Congratulations to the Winners of our First Round of Teacher Mini Grants:
Workforce Development – Kim Tomaszewski and Jenny Osburn – Supplies for Success – A deserving nursing student will be supplied with the required uniforms, blood pressure cuff, penlight, scissors and stethoscope.
Special Education – Ellen Foegen, Northtowns Academy – Knitting and Sewing through Transition – Easy sewing kits, yarn, loom and hook sets will be purchased to start a project of knitting and sewing. This project will help to develop a lifelong skill , a hobby and a coping technique.
Mary Tomczak and Andrew Behm, the Learning Center – There is no I in TEAM but there is in INTRAMURALS! The grant will provide pinnies for a new Intramural program for students K-12 during their school day.
Anne Marie Pegg, Edge Academy/CCRA – Trauma Sensitive Sensory Respite Space. This awesome space will be available to all CRA students. Items such as a bean bag chair, light curtains, sound machine and lava lamp and bubble machine will be purchased under this grant.
Alternative Education – Jaime Smith – Ceramic Program Infrastructure – The goal is to provide the infrastructure for a lasting Ceramics program at Edge Academy.
Spring 2022 Implementations
Congratulations to the following grant recipients:
$250 awarded to Kim Tomaszewski and Jenny Osburn in Workforce Development to provide a uniform and supplies for a deserving LPN student to participate in classes.
$250 awarded to Therese Floss to buy Critter and Bristlebot kits to stimulate creativity and foster the development of fine motor skills.
$250 awarded to Michael Storms at Potter CTE Center for the purchase of culinary uniforms for their stock.
$250 awarded to Dawn Bartlett, Jenn Schneider, Caitlin Simson and Marney Steinberg-Daniels to develop a safe "crash pad" area where students with sensory needs can find comfort.
$250 for Rebecca King's submission to buy a rolling oven and blender. Students will cook and Rebecca will tie the cooking experience to academics.
$250 for the grant submitted by Kristine Ford who will create play boxes to stimulate experiences for peer and self play practice.
$250 awarded for the E1 BOCES Café project submitted by Melissa DiGuiseppe at Northtowns Academy.
Fall 2022 Implementations
Congratulations to the following Mini Grant recipients:
$250 awarded to Jenny Tomaszewski and Jenny Osborne for a subscription to Simply Nursing to supplement the LPN Nursing Program at Workforce Development.
$250 awarded to Meghan Burkowski and Marissa Wolf to implement a Trauma Sensitive Respite Space for the students at the Edge Academy.
$250 awarded to Lauren Sikora to purchase culinary equipment called sous vide as a trial to learn emerging career skills for the students at Potter Career and Tech.
$250 Awarded to Dawn Bartlett for Active/Flexible Seating to Improve Focus and Attention to Academic Lessons and Tasks for students at Maryvale.
Spring 2023 Implementations
Congratulations to the following Mini Grant recipients:
$250 awarded to Rose Carcione – an award to buy books to create a Seasonal Literacy curriculum – Winchester Academy.
$250 awarded to Carolyn Czaplicki – supplies to create a cooking cart and beginning of an enterprise for students at Winchester Academy.
$250 awarded to Rebecca King – purchase of drums to form a drumming circle stimulating conversation and motor skills at NTA.
$250 awarded to Kimberly Tomaszewski – creation of an eyelash curriculum to enhance the Salon and Spa programming in Workforce Development.
$250 awarded to Alison Bouley – purchase of a crash pad for therapy servicing the sensory needs of students at Winchester Academy.
$250 awarded to Julianne Reinard – supplies to create a professional portfolio for barbering students at Harkness.
Fall 2023 Implementations
Congratulations to the following winners for round 5:
$250 awarded to Melissa DiGuiseppi - Life Skills Learning Lab- Maryvale .
$250 awarded to Charlene Lanier and Sally Vacari - 2 Way Water and Sand Table for kindergartners- RISE Academy at Northtowns.
$250 awarded to Cori Jackson and Tina Wyant - hearing Itinerants to host a district wide Hearing Ice Cream Social for hearing impaired students in E1B programs and their families.
$250 awarded to Lindsay Arcese and Pamela Carland to start a Greeting Card Shop as an entrepreneurial enterprise- Maryvale.
Spring 2024 Implementations
Congratulations to the following Mini Grant recipients:
$250 awarded to Kristine Ford and Megan Buchneit from Winchester Academy - for the interactive sensory bins to stimulate language and speech
$250 awarded to Chelsea Pascucci for Yoto Player - from Winchester Academy - a non screen device that reads books to students
$250 awarded to Amanda Morton - an OT Therapy Specialist - Learning supplies to simulate work experience and life skills
$250 awarded to Tracy Szafranek at NTA Supplies for life skills
$250 awarded to Rebecca King and Christina Sobieski - Northtowns - Supplies to build and maintain a garden to enhance the curriculum
$160 awarded to Kristen Tanski, Hamburg HS - Weights for morning activity
Scholarship for Workforce Development Students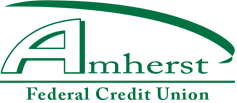 The Amherst Federal Credit Union has partnered with the Erie 1 BOCES Educational Foundation and Workforce Development to provide low-income students greater access to quality, adult education programs by offering scholarships of up to $600 per eligible and approved student.
Eligible students must demonstrate financial need, become members of the AFCU, and enroll in a full-time Workforce Development program. A full-time program is defined as a program greater than 100 clock hours in length. Scholarship applications will be reviewed in the order in which they are received. Scholarships will be applied only after all other sources of grants or sponsorships have been applied.
For more information, Email Kim Tomaszewski.
Recipients:
Zakea Grazy was awarded $100. "My journey to become a labor and delivery nurse".
Brittany Kinmartin was awarded $300. "I work part-time and am barely getting by with all of my expenses. It's even difficult to buy groceries. I had to have an unexpected surgery which has added to my financial hardship", LPN program
Aislynn Gonzales was awarded $200.
Brooker Barnes was awarded $200.
Montrice Fisher was awarded $200. "Completing this program will give me financial freedom. I will be making more doing what I love, giving me room to breathe", LPN program.
Ashley Jackson was awarded $200.
E'Kyrah Nunn was awarded $300.
Kiana Pitman will be awarded $300. "…$300.00 may not seem like much to some, but to me, it's a whole paycheck, it's a car payment, it's a utility bill. I think one of the biggest barriers for not only myself but for aspiring students across the world is money. I have so much drive and effort waiting to be poured into not only this program but to my dream of being an esthetician, and being awarded this scholarship would take a weight off by shoulders heavier than ever. I can't wait to start this first step."
Nate Wielbon will be awarded $275. "I made the decision to enroll in the esthetics program as a way to provide a more sound financial future for me and my children. The $300 deposit was a big commitment as it was a significant contribution to my monthly income…"
Christina Hackett will be awarded $275. "Receiving this scholarship money will help drastically with paying for tuition while I am not employed."
Jennifer Huefner will be awarded $275. " This career path will provide monetary security for my fmaily and that kind of stability will change our lives."
Damilyne Aquino will be awarded $275. "I want to provide a good future for my son and going to school for LPN will allow me to do that."
Nilah Slocumb, a recent graduate of the Esthetics program was awarded $300. "Financial hardships have taken a toll…I am unlicensed and without a vehicle therefore I am also responsible for my transportation to and from school which has been a challenge….Successful completion of the program will grant me employment in a career that I have a passion for…"
Aaliyah Brown will be awarded $600.00 "I have faced significant financial barriers being raised by my single father. Just to make ends meet we had to get assistance from the government which included EBT and Section 8…Completing the workforce program would not only be a big accomplishment for me, but a start to build towards my career. I hope to build my own business…Taking this step will help impact my future and make not only me, but my father proud."
Kimberly Adams will be awarded $275 "I need help paying for the program seat…I'm living paycheck to paycheck and I work very hard."
Antoinette Benbow will be awarded $275 "I'm ready to take the next step to better my situation."
Alyshia Jackson will be awarded $275 "I am requesting a scholarship due to being a single mother of two children, working hard every day to provide and maintain a healthy household…"
Robin Turner will be awarded $275"I am happy I have an opportunity to enhance my career and becoming an LPN will financially help my household…"
Scholarship For an Erie 1 BOCES Graduating Senior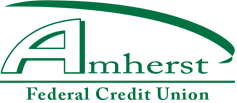 .

In collaboration with the Amherst Federal Credit Union.
For the 2023 calendar year, a scholarship of $750 will be awarded to two Erie 1 BOCES students who meet the following criteria
Maire' Gardon is a student at Harkness CTE in Fashion Design. Her teacher is Mrs. Darlene Borchert and her home district is Cheektowaga UFSD. Maire' plans to attend Buffalo State College to study fashion textile technology. Her career goals are to pursue a career in costume and textile conservancy or to be a costume consultant in film.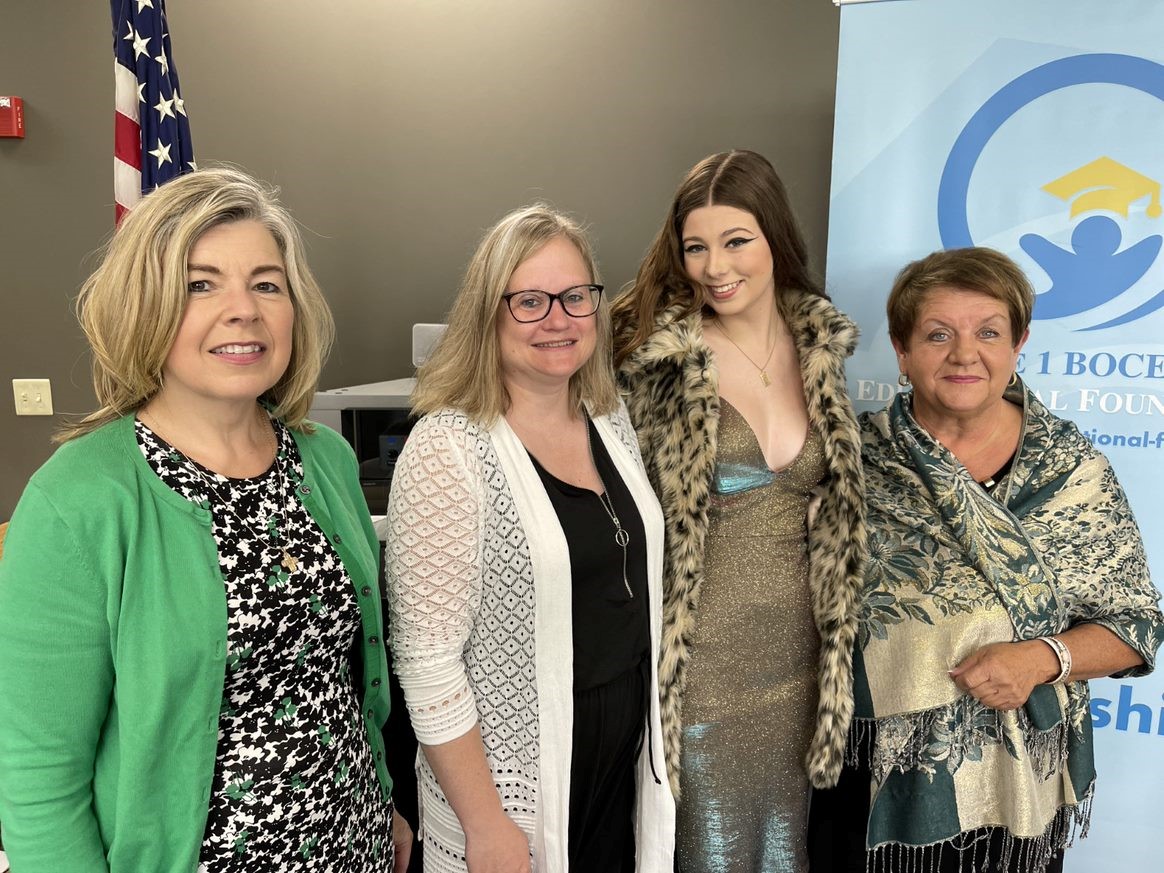 Bella Mongold is student at KenTon CTE in Cosmetology. Her teacher is Ms. Karen Austin and her home District is Tonawanda City School District. Bella plans to attend Erie Community College to study cosmetology. Her plans are to pursue a cosmetology business and open her own salon/spa.