Erie 1 BOCES executive team consists of the following staff members:
Lynn M. Fusco, Ph. D. - CEO & District Superintendent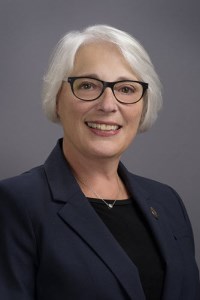 Lynn M. Fusco, Ph. D., serves as a field representative for the New York State Commissioner of Education to the region's 19 component school districts as well as Buffalo Public Schools. In addition, she will oversee the instructional, managerial and technology services that Erie 1 BOCES provides directly to school districts across the region.
Dr. Lynn M. Fusco is district superintendent of the First Supervisory District of Erie County and chief executive officer (CEO) of the Erie 1 Board of Cooperative Educational Services (Erie 1 BOCES). As district superintendent, Dr. Fusco is a field representative for the New York State Commissioner of Education to the region's 19 component school districts as well as Buffalo Public Schools.
Dr. Fusco's 39 year career has been dedicated to education, with approximately 25 of those years spent in a leadership role. Prior to joining Erie 1 BOCES, Dr. Fusco served as superintendent of Niagara Wheatfield Central School District and Alden Central School District. Before taking the helm at Alden, she worked for East Aurora Union Free School District as their director of curriculum, instruction and personnel.
Previously, Dr. Fusco was principal of Pembroke Intermediate School and a special education teacher for various districts. She continues to expand young minds by teaching a course for the University at Buffalo titled Leadership and Policy for Inclusion, which she developed.
Dr. Fusco, who earned her Doctorate in Education from University at Buffalo, attained her Master of Science and Bachelor of Science degrees from Buffalo State College. She is active in a number of educational associations including, but not limited to, American Education Research Association and is a former president for both the Erie-Niagara School Superintendent Association and the Western New York Education Service Council.
The Role of a District Superintendent
A district superintendent is the chief executive officer of a BOCES and the general supervising officer of the supervisory district that comprises the BOCES. The district superintendent is responsible for both the BOCES and its component districts, and also performs duties assigned by the commissioner of education, serving as the State Education Department's field representative in the supervisory district.
For no additional cost the district superintendent provides:
Liaison Services - Facilitates communications between New York State Education Department and local districts, as well as other public and private agencies.
Superintendent Search - Upon request, the district superintendent may assist component school districts in their selection process of a new school superintendent. The district superintendent at Erie 1 BOCES may serve as a consultant to recruitment, screening and evaluation of candidates.
Consultant - Drawing from various resources the district superintendent is available to consult with school districts on a variety of educational topics including:
Board-Administration Relationships
NYS Board of Regents Standards
Interpret and Clarify SED Commissioner's Regulations
Management and Planning
School Boundaries
Reorganization and Mergers
Jim Fregelette - Executive Director, Administration and Operations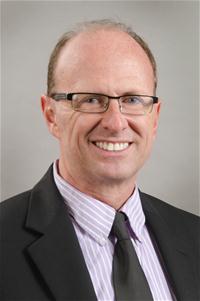 James Fregelette is the executive director of administration and operations at Erie1 BOCES. He has been with Erie 1 BOCES for more than 21 years. At Erie 1 BOCES, Jim is responsible for oversight of the organization's business office and financial affairs. In addition, he oversees the planning, purchasing and effective utilization of technology and information systems used by the organization.
Michael Capuana - Assistant Superintendent, Instructional Services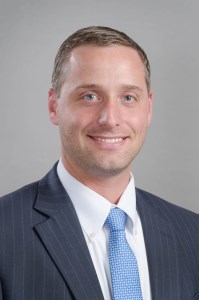 Michael Capuana is accountable for the performance of students, staff and administration within the divisions of Career and Technical Education, Exceptional Education and Workforce Development. He has been with Erie 1 BOCES since 2009, most recently serving as a director for the organization's Career and Technical Education division.
Elizabeth (Liz) Freas - Assistant Superintendent, Educational Supports and WNYRIC Services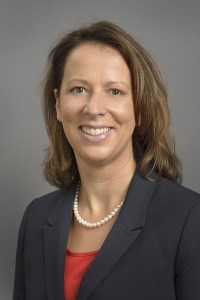 Elizabeth (Liz) Freas is responsible for planning, personnel, program management, school relations, and the fiscal management of those services. Liz has been with Erie 1 BOCES since 2013, most recently serving as a director of instructional technology and professional development.
Colleen A. Sloan - General Counsel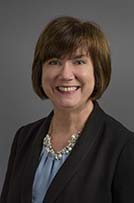 Colleen A. Sloan provides legal advice and counsel on a broad range of issues to the Erie 1 BOCES Board of Education, administration and leadership staff. Colleen has been with Erie 1 BOCES since 1995, most recently serving as division director for Labor Relations.