Thank you for connecting with Instructional Services! We are proud of the diverse array of unique programming and supports we provide to K-12 students and adult learners from all across Western New York.
Exceptional Education, including Alternative and Special Education programs, provides expert instruction designed to meet the needs of all learners through an individualized approach. Career and Technical Education boasts over 30 unique and engaging programs hosted at our three state-of-the-art CTE Centers. Finally, our Workforce Development programming provides technical training for in-demand employment needs across WNY and beyond.
The collective efforts of our extraordinary teachers and educational leaders are driven by a strong commitment to service, integrity and innovation.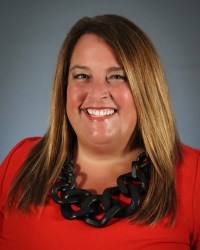 Anedda Trautman
Assistant Superintendent, Instructional Services
Erie 1 BOCES Education Campus
355 Harlem Road, West Seneca, NY 14224
Email Anedda Trautman