Arts and Cultural Education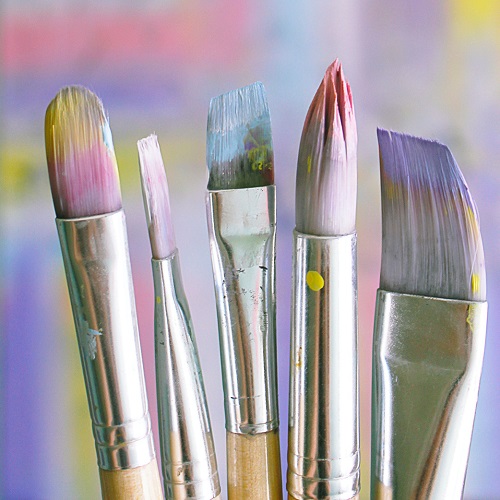 Arts in Education
About the Program
The Erie 1 BOCES Arts in Education (AIE) service provides opportunities for component districts to access diverse arts resources for their educators and students. These opportunities allow students to explore different cultural areas of interest in Western New York, while never leaving their classrooms. Partners have a number of different presentations for students. One may include a traveling trunk filled with artifacts, where another might include an art performance.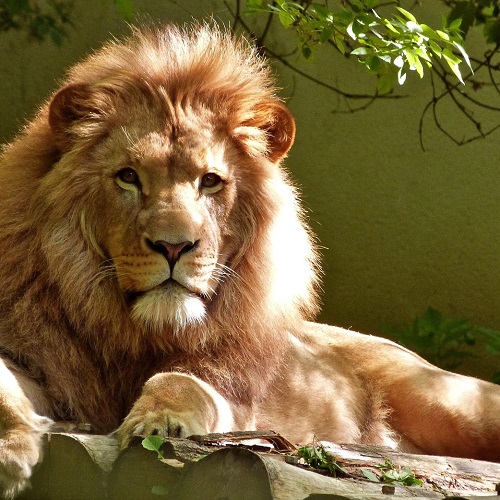 Exploratory Enrichment
About the Program
The Exploratory Enrichment program allows students to visit areas of cultural significance in the area for a first hand learning experience that ties in with the Next Generation learning standards. With some of our partners, Erie 1 BOCES staff developers can help support students and staff in a 4 day experience, both on-site and in the classroom for students to experience collaborative intensive learning, using Model Schools days. Partners with the Exploratory Enrichment program span a wide variety of curriculum areas and Erie 1 BOCES is happy to help teachers identify the best program for their students.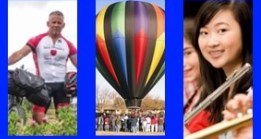 Academic Entertainment
Description
Our K-12 Camp shows, school assembly programs, summer programs, school shows, cultural enrichment programs and lyceums are unique, entertaining and educational. In alternative words, our school assemblies are exceptional!

We take the worry and hassle out of bringing the best school assembly programs, Virtual Summer Camp Shows, Virtual shows, summer camp shows, school assemblies, red ribbon assemblies, school shows, assemblies, cultural enrichment programs, and lyceums to your school. We specialize in finding the very best in quality, educational entertainment for each category of school assembly programs, summer camp show, school show, school assemblies, lyceum, and cultural enrichment program. We bring our school assemblies right to your school.
Programs Offered
Virtual Music Technology
Virtual Music for Movie Trailers Workshops
Corey The Dribbler
The Virtual Game Show
Unique Game Show
Ultimate Human Board Game
Virtual Game Showdown
The Wacky Science Show
Diversity Circus
Mystery of the Character Surprise
Les Trouble PI
Superhero Math
Uncle Sam's Comedy Jam
Supermarket Science
Laugh Factory
The Sonnet Man
Up & Away w/ Hot Air Balloons
The bGreat Show
Zonda Dance
The Funny Magic Show
The bFit Show
Magic of Reading
Magic of 5-A-Day
The Freestyle Connection BMX
Tales From A Bicycle Seat
Funny Magic Show
Dumpster Doug
Diversity in Dance
Math Magical
Side by Side Science
Adventures in Reading
Paper Airplane Guy
Dare to Draw w/ Mark Kistler
Art of Inspiration w/ Richard Hight
Band for Today – Virtual and in-person Piano
and Band Lessons, Band instrument rentals, piano keyboards, music stands, lesson books, etc.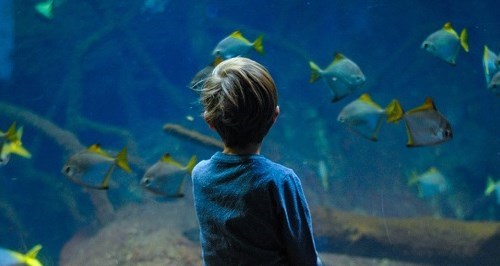 Aquarium of Niagara
Description
The Aquarium of Niagara collaborates with educators, community partners, and other institutions to meet the goal of connecting people to nature, promoting the conservation of aquatic life and ecosystems, and developing stewardship of natural resources. We welcome visits, outreach requests, curriculum integration collaborations, and student mentoring and advising opportunities from teachers, schools, school districts, youth programs, and any organization engaged in environmental education across the Western New York region. Established programs offered are listed below and the Aquarium Education Department is in the process of expanding and broadening the content and opportunities we offer.
Programs Offered
On- and off-site field trips
Virtual field trips
Outreach presentations and animal encounters
Teacher exhibit and behind-the-scenes tours
Teacher training workshops
Visiting speakers
Student career exploration opportunities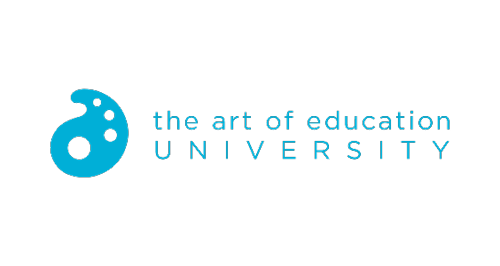 The Art of Education University
Description
For over 10 years, The Art of Education University has been helping visual art educators grow. Over that time, our accredited institution has learned a tremendous amount about what art teachers want and don't want. With that expansive and valuable knowledge and expertise, The Art of Education University has evolved into a highly innovative curriculum and professional learning resource as well as an accredited university in Arts education.

By leveraging three areas of expertise – technology, learning resources, and strategic implementation – The Art of Education University can provide a host of customizable curricula and personalized professional learning solutions aligned to state standards in addition to New York State Learning Standards for the Arts. CTLE #23348

The Art of Education University currently partners with dozens of districts across New York including

*Niagara Wheatfield
*Niagara Falls City
*Williamsville Central
*Letchworth Central
*Olean City
*Brighton Central
*Rochester City
*East Irondequoit
*Phelps-Clifton Springs
*Waterloo Central
*Trumansburg Central
*Horseheads Central
*West Genesee
*North Syracuse
*Syracuse City
*Liverpool Central
*Carthage Central
*and many more
Programs Offered
PRO Learning | Personalized professional learning platform with on-demand access to instructional video training and supplemental resources exclusively for art educators. Includes product training and implementation support.

FLEX Curriculum | Customizable curriculum platform with on-demand access to standards-aligned lesson plans and instructional resources exclusively for art education. Includes product training and implementation support.

NOW Conference | Online, one-day professional development conference with 15+ highly-practical and relevant presentations.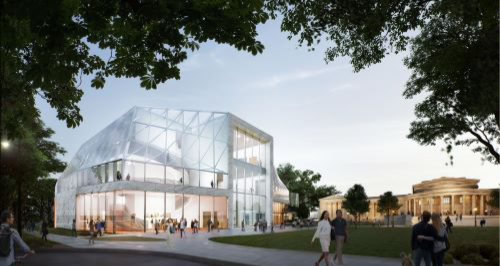 Buffalo AKG Art Mueseum
Description
The future Buffalo AKG Art Museum is scheduled to open during the first half of 2023. Our vision is to flourish as an exceptional hub of artistic and creative energies that enriches and transforms people's lives in our community, our nation, and the world. We strive for excellence, innovation, and sustainability in everything we do.

Our Learning and Creativity Department is made up of a dedicated team of museum educators and volunteers and offers a variety of public programs for audiences of all ages and abilities, including adults, teens, families, children, veterans, school groups, and visitors with disabilities. We partner with organizations across Western New York to engage visitors both within and outside the museum through programming and interpretation inspired by the museum's collection and special exhibitions, including studio classes, talks, tours, mobile art initiatives, and more.
Programs Offered
More details to come! To be added to our Educators' Newsletter to stay in the know, please contact Lindsay Kranz.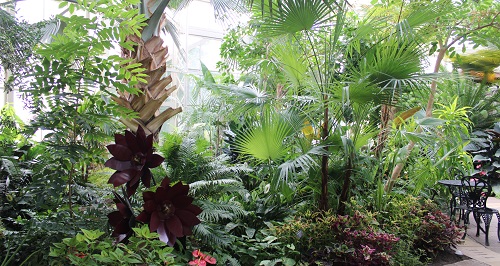 Buffalo and Erie County Botanical Gardens
Description
The Buffalo and Erie County Botanical Gardens Society, Inc. (the Society) is a 501(c)(3), not-for-profit organization with a mission to inspire curiosity and connect people to the natural world through its historic living museum. The Botanical Gardens is a national historic site, education center and tourist destination full of exotic horticulture treasures from around the world. Visitors enjoy the amazing architecture and the indoor and outdoor garden sanctuaries. It is a gathering place where visitors can find peace and harmony and enjoy the simple power of the natural world. Some visitors also see it as a place for spiritual healing, meditation and reflection.
Programs Offered
Guided Tours
Discovery Visits
Terrarium Workshops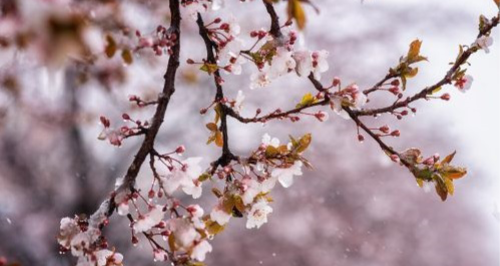 The Buffalo History Museum
Description
The Buffalo History Museum has been Western New York's premier historical organization since 1862. We are the keepers of the authentic stories that make our community unique. Our collections, exhibits, and programs tell the stories of the people, events, and movements that demonstrate Western New York's essential place in shaping American history.
Programs Offered
School/Group Tours: Exhibits
Continuum-Comprehensive History of Buffalo and Erie County
Native American Gallery
Icons: Buffalo Sports Exhibit
History Makers: Profiles of Distinguished Citizens of Buffalo
Pan-American Renderings-Original Watercolor Blueprints for the Pan-American Exposition
Buffalo Creek Settlement: Buffalo between 1800 and the Construction of the Erie Canal
General Tour of the Building and Overview of Exhibits

Interactive History Kits:
This hands-on activity allows students to touch artifacts, see how they were used, and better understand our region's history
Artifact Detective
Native American Kit
WWI Propaganda Posters

Kahoot: Interactive Trivia and Review Games
Hosted on projector in our Auditorium after Tours

History Untold: Digital Documentary Series
The Buffalo History Museum Podcast

Wednesday Night Lecture Series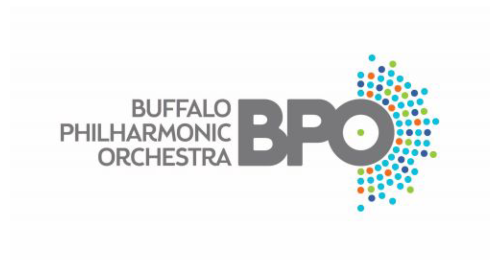 Buffalo Philharmonic Orchestra
Description
The BPO is proud to present educational programming that is developed with the assistance of music teachers and curriculum writers. The BPO Music for Youth Concert series offers educational concerts during the school day to introduce students to the best orchestral repertoire, with a focus on music learning concepts being taught in the classroom, and active participation through interactive program elements for students in Grades 1-8. Full-length (2 hour) BPO concerts on Friday mornings give students in Grades 7-12 a chance to hear complete pieces of repertoire in a casual atmosphere. To view all Music for Youth concert opportunities, please visit education.bpo.org.

BPO Teaching Artists bring unique arts engagement into your classroom through the dynamism of the Buffalo Philharmonic Orchestra's professional musicians. Presentations feature interactive music learning opportunities and authentic connections between music and other areas of learning, with an emphasis on artistic excellence and can meet varied classroom learning objectives. Your BPO understands the importance of arts engagement in developing creative thinkers and innovators who value learning over a lifetime. The BPO offers Classroom Programs that explore arts learning through movement activities, active listening and authentic connections between music and other areas of study. These musician-developed programs bring a unique perspective and a wealth of beautiful music to concepts you are teaching in your classroom. Programs can be adapted for your needs and specific age groups, Are you looking for a guest artist to work in-depth with your instrumental music students on repertoire, music fundamentals, instrument-specific techniques, performance techniques or even to speak on career readiness? Our musicians can work with your band, orchestra or instrumental section on individual and ensemble music proficiency. Choose an artist from your preferred instrument family and bring an expert into your music room to inspire the best from your students through the BPO's Workshop, Clinic, and Residency offerings. Explore all Teaching Artist programs at bpo.org/teaching-artists.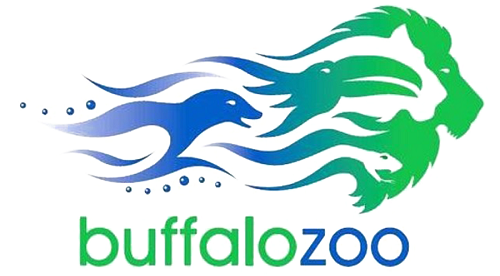 The Buffalo Zoo
Description
The Buffalo Zoo's Education team is here to provide your students with a WILD educational experience! Whether you're looking for a virtual program that will take you inside some of our animal exhibits, a presentation to enhance your Zoo field trip, or the Zoomobile to bring the Zoo to You, we can meet your group's learning needs. There are so many topics to choose from, including unique habitats, amazing adaptations, conservation, and so much more!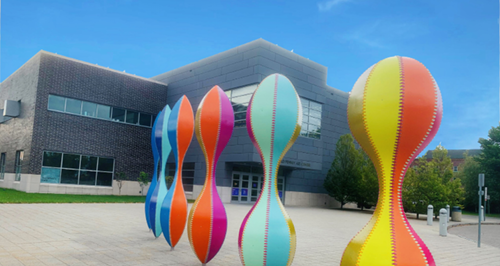 Burchfield Penney Art Center
Description
The Burchfield Penney hosts hundreds of educators and their students every year, including preschool field trips, high-school workshops, and everything in between. When you book a tour, your visit will be customized to your needs and areas of study. Some of the possibilities include a Green Tour, an Architectural Tour, Ekphrastic Writing ELA tours and touring through the lens of science or math.

Education at the Center touches all areas of its practice. It is structured by three principles: Accessibility, Scholarship, and Community. Primary to its purpose is a commitment to foster a sense of wonder in every guest.

Student tours are $5.00 per guest, with an additional $5.00 when adding an artmaking experience. Artmaking is always connected to the learning that begins in galleries making for a seamless experience. This cost and transportation are fully refundable through the New York State Connect Kids Field Trip Grant.

Educator Workshops illustrating how to construct lessons using works of art and museum visits are available and can be tailored to your school's specific focus and need.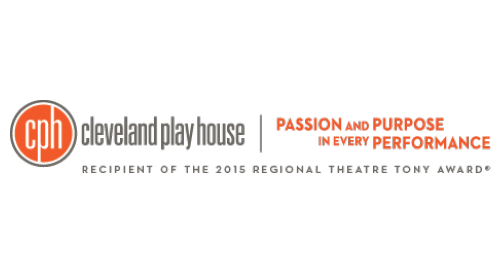 Cleveland Play House
Description
Cleveland Play House, founded in 1915 and recipient of the 2015 Regional Theatre Tony Award, is America's first professional regional theatre. Throughout its rich history, CPH has remained dedicated to its mission to inspire, stimulate and entertain diverse audiences by producing plays and theatre education programs of the highest professional standards.
Programs Offered
CARE: Compassionate Arts Remaking Education

CARE is a theatre education program that draws on lessons from social-emotional learning theories, trauma-informed care, and evidence-based literacy learning for students in grades K-8. It uses theatre techniques and exercises to help students develop empathy and broaden their understanding of each other and the world around them, empowering them with valuable tools that can be applied throughout their lives.

CARE helps students improve English Language Arts achievement through an engaging curriculum that is aligned with the Common Core and focused on both individual and collective exploration of emotions through dramatic texts, video, and computer apps.
Case Study: Cleveland Metropolitan School District
Starting in 2015, in partnership with the Cleveland Metropolitan School District and the U.S. Department of Education, the CARE program was implemented in four schools and served more than 1,600 scholars. Over a four-year span, the program was evaluated by Philliber Research Associates, an independent research and evaluation firm. It is our pleasure to share the results:

THEATRE EDUCATION

In the fall of 2015, 0% of scholars demonstrated ability to generate and conceptualize artistic ideas and work. By spring 2017, this rose to 59%.
In Ohio, less than 2% of elementary school children have access to theatre education during the school day. 100% of scholars at Benesch, Marion-Sterling, Bolton, and Robert H. Jamison Elementary schools had weekly access to theatre education classes throughout the school year.
ENGLISH LANGUAGE ARTS

CARE scholars in grades 5-8 average a 6% higher reading level than control scholars.
CARE scholars in grades 5-8 had a 7% higher reading proficiency rate than control scholars.
Results exceeded the U.S. Department of Education's expectation of a 5% increase in literacy learning.
SOCIAL AND EMOTIONAL LEARNING

52% of program scholars report feelings of school-wide safety compared to 32% of control scholars.
57% of program scholars report peer social and emotional competence compared with 47% of control scholars.
As a result of the measurable positive impact of the program and the successful collaboration between CMSD, CPH, and the U.S. Department of Education, CARE expanded to included six additional schools in January 2019.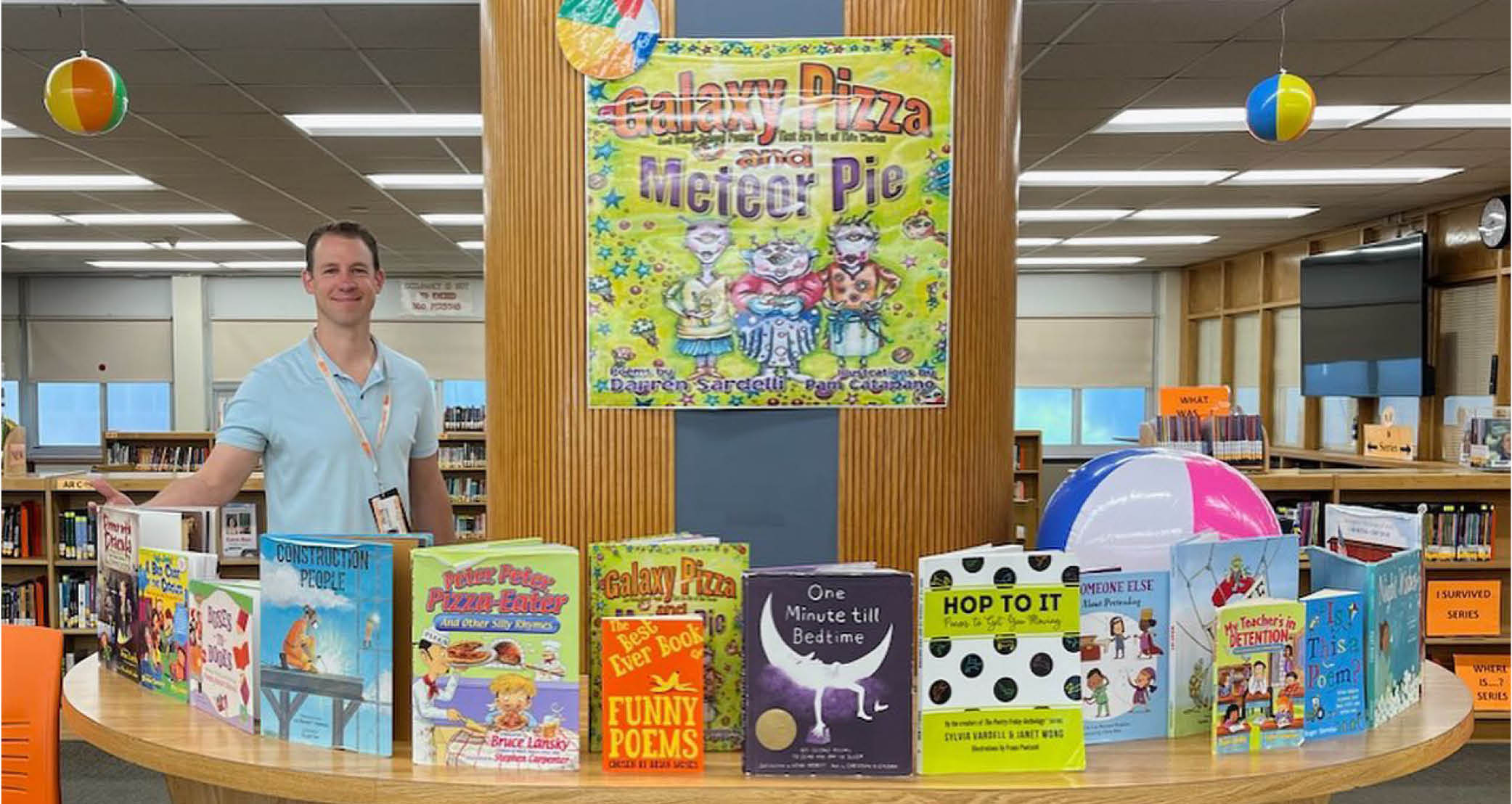 Darren Sardelli
Description
Darren Sardelli is an award-winning poet and author who knows how to get students and educators excited about poetry. He's spoken at over 1,000 schools where he's transformed reluctant readers and writers into poetry fanatics. His poems have been featured on Radio Disney, in popular books on the Scholastic Book List, and appear in 25 children's books in the U.S. and UK. Darren's assemblies and writing workshops make poetry fun for everyone.
Programs Offered
ADVENTURES IN RHYME (Pre-K, K, 1st) - Introduction to Poetry
ADVENTURES IN RHYME is an interactive poetry show that teaches PRE-K, Kindergarteners, and First Graders about rhythm, rhyme, and poetry. During this action-packed presentation, each poem requires some type of participation or activity. Students sing poems with Darren, figure out poetry riddles, and dance to the rhythm of his rhymes. It's a wonderful way to introduce poetry to young people.
BUILD-A-POEM WORKSHOP - Creative Writing
Are you looking for something that builds confidence, enhances creativity, and teaches a valuable skill? Darren Sardelli's BUILD-A-POEM WORKSHOP does all this and more! Students learn how to paint pictures with words, make writing more descriptive, and write poetry that stands out. Darren demonstrates how to put ideas in motion and gives students the tools they need to feel good about writing.
LAUGH-A-LOT POETRY - Assemblies & PARP Presentations
Darren Sardelli is an empowering poet and author who makes poetry exciting for young people. His assemblies are interactive, engaging, and very funny. Younger students act out poems with Darren, figure out poetry riddles, and learn how to express themselves in positive ways. Older students discover easy ways to put ideas in motion, make their writing stand out, and learn how to empower themselves with words. They'll be motivated to read and write poetry, start an idea book, and think in a creative direction.
THE POWER OF WORDS! - Assemblies for TEENS
Darren Sardelli's middle school and high school assemblies are designed to motivate, educate, and demonstrate the incredible things that can be accomplished through hard work and perseverance. His real-life stories connect with and captivate young adults. Through self-belief, determination, and dedication to his craft, Darren transformed himself from an unlikely writer into a professional poet. He shares his passion with students and shows them how he created a career with words.
VIRTUAL ASSEMBLIES - Laugh-A-Lot Poetry
Just like in his in-person assemblies, Darren brings poetry to life with his enthusiasm, excitement, and passion for writing. He's developed new ways (in this virtual world) to effectively interact with students while keeping them interested and engaged. His relatable poems, lighthearted humor, and inspiring messages not only generate positivity, but also help his audience understand the power of words. This assembly motivates students to read and write poetry, start an Idea Book, and think in a creative direction.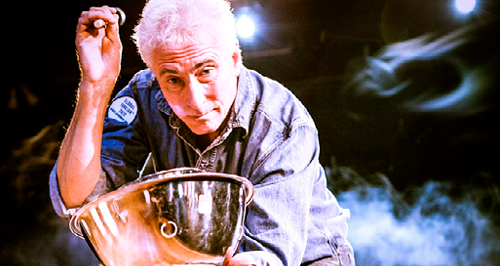 Donald Knaack (The Junkman)
Description
The Junkman –the ORIGINAL recycled materials percussionist! — and his bag of skateboards, road signs, brake drums, and other unusual items will captivate young minds with a STEAM-driven interactive experience that will entertain while teaching about music, science, the environment, inclusiveness, and kindness. All programs are fully customizable to meet your educational needs and feature The Junkman's HOP (Help Our Planet) environmental education initiative, which has received Awards of Excellence from The United Nations, The Federal Republic of Mexico, and the Governor of Vermont.

The Junkman has just returned from five years in the UK, where he served as Ambassador for Arts Education for UNESCO English Riviera Global Geopark.

Just as The Junkman teaches us to be kind to Mother Earth and each other, Junk Music has been very kind to the Grammy-nominated musician. Junk Music has been performed at classical, rock, new age, eco, future, opera, world, jazz and street events & venues worldwide, at stadiums with the likes of Eminem, Blink 182, The Black Eyed Peas, in television commercials for ESPN, The NBA, Electronic Arts, Air BnB, PowerDot, Nike, and Paddle to Live, in commissions for Twyla Tharp Dance, The Kennedy Center, American Dance Festival and American Ballet Theatre, and across all mediums, including Late Night with Conan O'Brien, CBS Sunday Morning, CBS News, National Public Radio, the BBC, Associated Press, and Billboard Magazine.
Programs Offered
Stand-alone interactive concert w/closing JunkJam: $1,500

Two back-to-back concerts: $2,000

Full day of workshops: $1,800 per day
Half day of Workshops: $1,000

Residencies:
Music-making or sculpture-building: $1,000 to $1,500 per day plus supplies.

StoryJams: The Junkman (Donald Knaack) has collaborated with the critically acclaimed author of thirteen traditionally published mystery novels, Amy Patricia Meade, to bring a unique storytelling/music program to students of all ages. Called Storyjams, the classroom workshop inspires children to create their own stories while simultaneously teaching them about story structure, sound color, and how rhythm and music can enhance a written narrative or tell a story all its own. Amy's section of the program meets the majority of NYS Anchor Standards for Writing. Donald Knaack's portion meets the majority of NYS Music Anchor Standards. Workshops are interactive with each student creating a story to either read aloud or share on the classroom story tree. A jam session & a question and answer session will follow each workshop.
Duration of each classroom presentation is 30 to 45 minutes dependent upon student age and scheduling constraints.
One full day (6-8 classes) of workshops: $1,000.00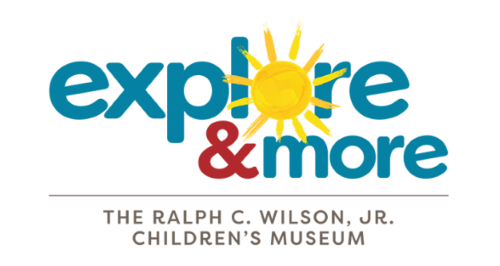 Explore & More
Description
An educational children's museum for ages 1-10!
Programs Offered
Outreach programming, classes, camps, field trips and more!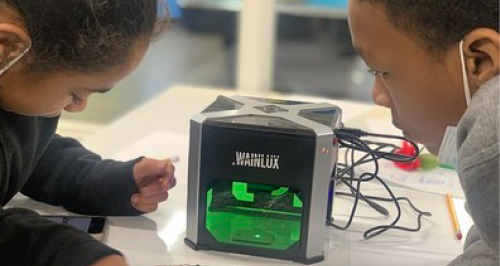 The Foundry
Description
The Foundry is an active, community-based makerspace committed to regularly programming afterschool arts, STEAM and entrepreneurship sessions for youth; workforce development opportunities for young adults; hands-on classes for adults; and providing local entrepreneurs space and support for developing maker-based businesses.
Programs Offered
Field trips (30-40 min), Field trips with plasma cutting demo (60min), Field trips with laser cut keychain activity (~120 min), Customized field trips and/or activities based on age of students, timeframe and budget.

We also offer afterschool programs that students can potentially enroll in (9-12th grade).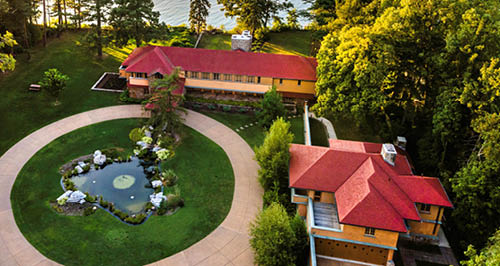 Graycliff Conservancy
Description
Experience the beauty of Graycliff and get swept away by its never-ending story.

A visit to Graycliff arouses a multisensory and overwhelming sense of place. This significant historic site, with buildings and grounds designed by Frank Lloyd Wright, and gardens and landscape designed by Ellen Biddle Shipman, was built between 1926 and 1931 as the summer home of Darwin and Isabelle Martin of Buffalo, New York. It is a place of love, joy, beauty and relaxation and of hardship, followed by renewal.
Programs Offered
Guided tours
Tours for Kids & Other Specialty Tours
Garden Education Workshops
Farmer & Artisan Market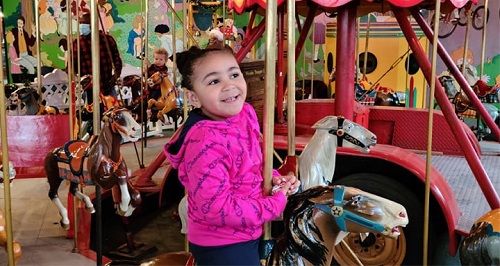 Herschell Carousel Factory Museum
Description
The Herschell Carrousel Factory Museum, operated by the Carousel Society of the Niagara Frontier, is a premier national historic site and community resource for family recreation and learning that fosters an appreciation for the unique heritage of the carousel and related industries in the Niagara Region.
Through educational, cultural, and recreational programming, visitors will experience the places, people, stories and artifacts associated with the production of carousels, band organs and amusement devices.
Programs Offered
Conductive Construction (1st-5th)- Students will learn about electricity and how it relates to the carrousel. They will participate in a workshop using Squishy Circuits(™) to learn about closed and open circuits. Students will use conductive play dough to experiment with circuits in groups.

Simple Machines 2.0 (3rd-6th)- Students will learn how the Allan Herschell Company utilized simple machines. They will build their own complex machine; a moving carrousel horse, out of household materials.

Newton's Carrousel (5th-8th)- Students will learn about Newton's Laws by taking a ride on our Carrousel. They will conduct experiments on the carrousel to introduce circular motion, centrifugal force, and other concepts.

Mini-Maker Space: Build a Hoptoad Habitat. (K-2)-Students receive a mini maker bag full of various supplies. They use their imagination and creativity to build a suitable habitat for our friend the HopToad.

Mini-Maker Space: Tallest Tower (K-2nd)- Students will learn about the tallest Herschell ride ever made, the Skywheel. Using the supplies provided, they will attempt to build the tallest tower without it toppling over.

Mini-Maker Space: Marble Roller Coaster (4th-9th)- Students will learn about the roller coasters that Allan Herschell produced. They are taught how to make various roller coaster parts out of paper and then utilize this knowledge to create their marble roller coaster.

Code Vol 1 Binary Bracelets (1-5th)- Our historic band organ runs on a unique system of perforated paper rolls, one of the earliest forms of coding. Students participating in 'Code Vol. 1' learn about the various types of computers, and Binary Code by creating bracelets with their initials, and decoding binary images.

Code Vol 3 Spheros (3rd-8th)- For those already introduced to sequencing within coding. Students will be using sequencing to create practical solutions to mazes with Spheros (spherical robots controlled by I-pads.

Code Vol 4 (5th-10th)- For students with an understanding of binary. They will use binary code to develop their own music roll using Kikkerland Music Boxes. This system mimics the process used for creating band organ rolls.

Design a Ride (3rd-9th)- Through historical blueprints students will learn about the different design and engineering aspects of amusement rides. Students then design their own amusement ride blueprint.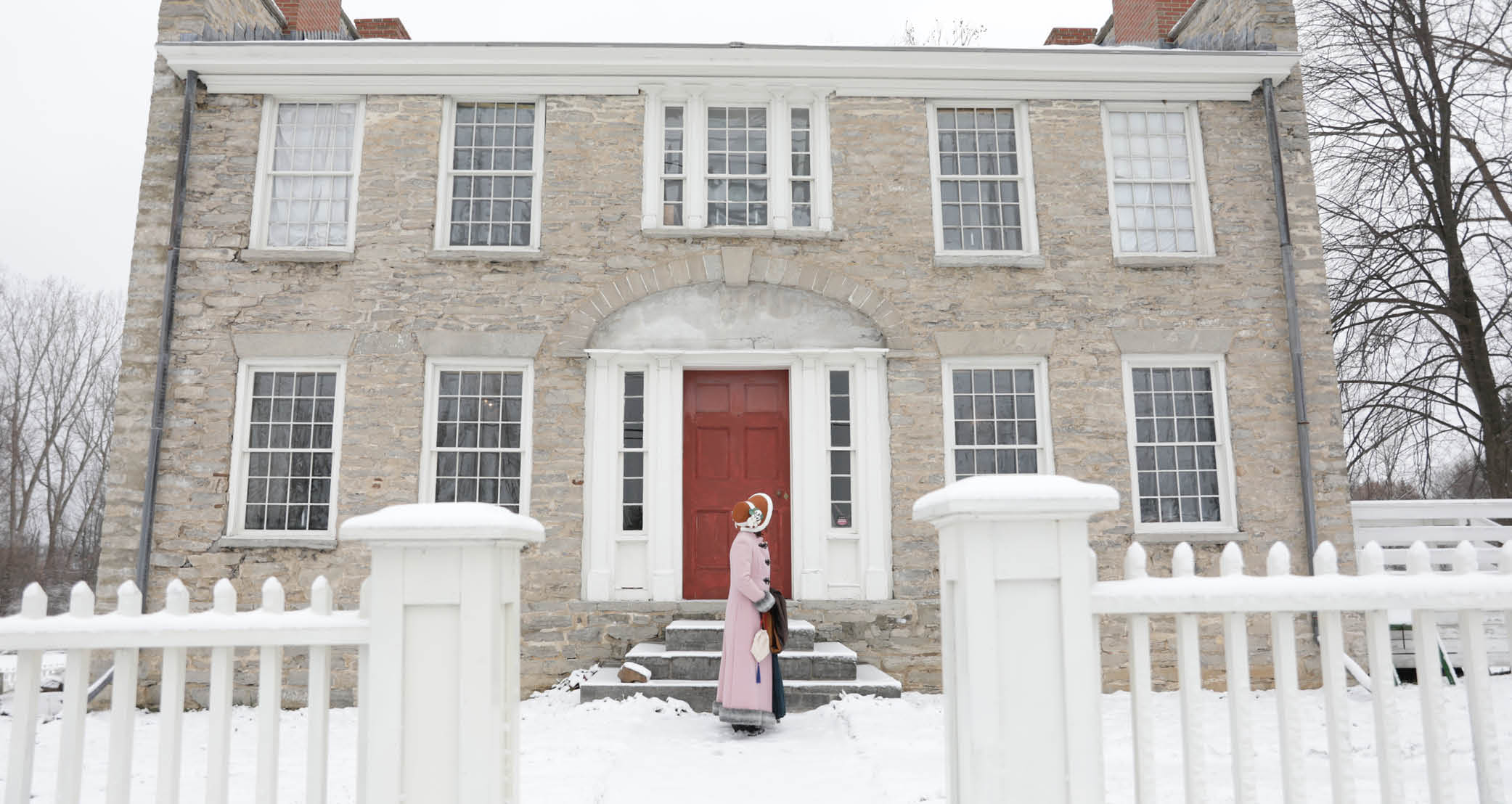 Hull Family Home and Farmstead
Description
The circa 1810 Hull Family Home & Farmstead was built by Warren Hull, a Revolutionary War veteran who traveled west from New England with his wife Polly and their children.
From this site, the only fully restored stone dwelling of the early 1800's in Erie county, 200 years of history can be told – the Revolutionary War, the War of 1812 & the burning of Buffalo, the opening and impact of the Erie Canal, early pioneer life, the abolitionist movement, and much more on into the 20th century.
Archaeological digs have revealed clues to how the family lived, worked and played, and have led to plans to reconstruct out-buildings and the farmstead. Open for scheduled events, school field trips, and by appointment.
Programs Offered
- We offer living history events which encourage guests to interact with docents and objects in the house, learning about daily life on the WNY frontier (Hands-On Heritage Days)
- Living History Lectures on a variety of topics of historical interest
- Summer History Camp for kids in 4th through 7th grade
- Meet Our Past Tours- First person skits on local history and figures of interest in WNY
- Revolutionary War and Civil War reenactments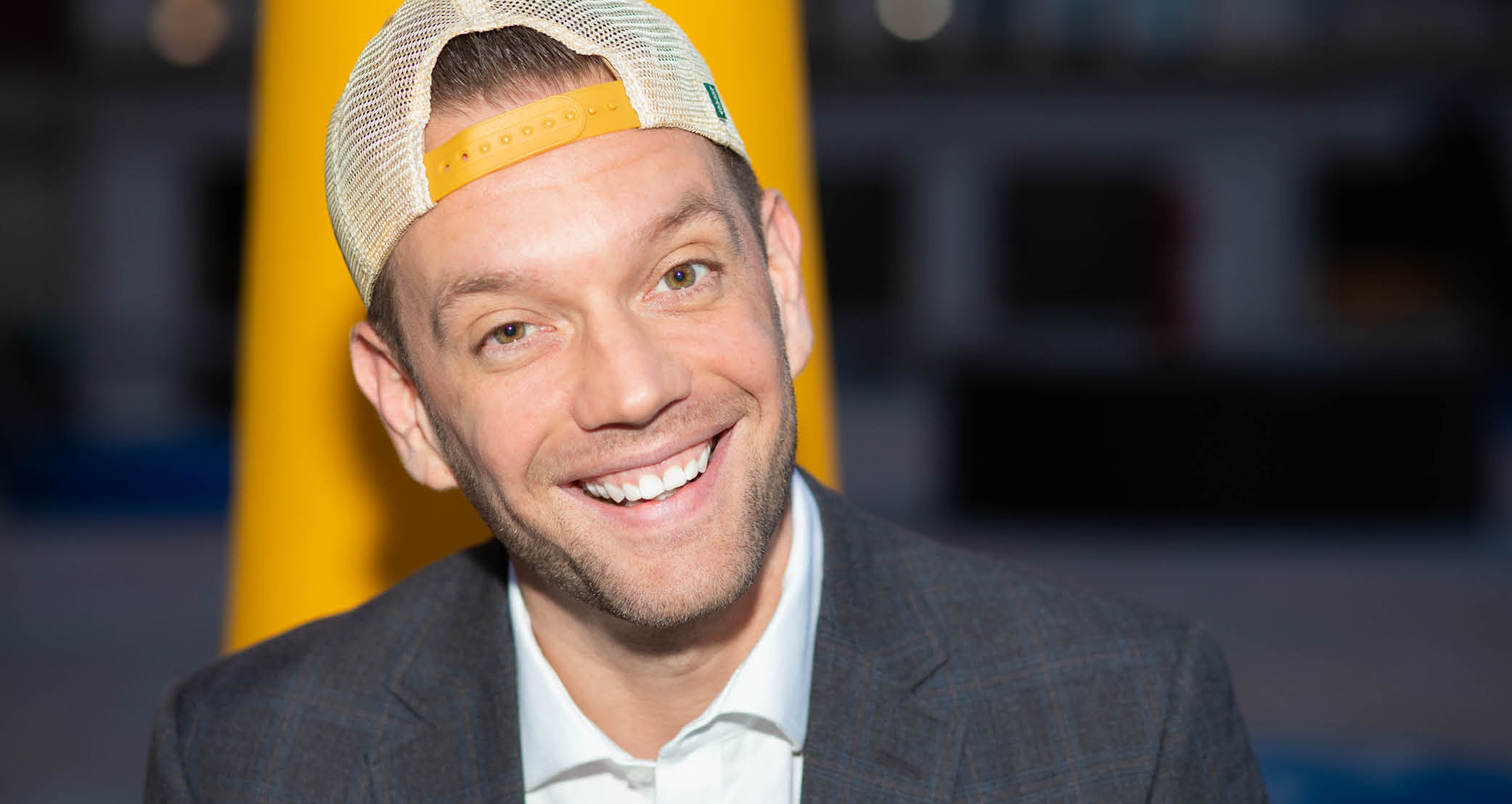 Joshua Rivedel/The i'Mpossible Project
Description
Joshua Rivedal is the creator and founder of Changing Minds: A Mental Health Based Curriculum and The i'Mpossible Project. He is trained in community counseling from the Southern California Counseling Center; human capital management with an emphasis in coaching from NYU; and is also trained in QPR, ASIST, and the teacher's edition of emotional intelligence at Yale University's Center for Emotional Intelligence. He has spoken about suicide prevention and mental health across the U.S., Canada, the U.K., and Australia. His original coursework on suicide prevention is taught in Washington State to various professions such as dentists, pharmacists, and occupational therapists. He wrote and developed the one-man play, Kicking My Blue Genes in The Butt, which has toured extensively throughout the world paired with suicide prevention education. His memoir The Gospel According to Josh: A 28-Year Gentile Bar Mitzvah is on The American Foundation for Suicide Prevention's recommended reading list. His second book, The i'Mpossible Project: Volume 1—Reengaging with Life, Creating a New You, debuted #1 in its category on Amazon in January 2016. There are currently five books in the i'Mpossible Project series. He is a co-author of three journal papers, one on the trajectory of the survivor of suicide loss, another on the art of living with chronic illness, the third on surviving trauma. He has a certificate in food, nutrition, and health from Community College of Philadelphia. Joshua practices Taekwondo and achieved the rank of 1st degree black belt. He is a standup comic and cook, and lives in Philadelphia, Pennsylvania.
Programs Offered
How to Live Mentally Well and Crush it During Difficult Times
(In person or virtual, grades 6-12)
In this 60-minute session, author and youth mental health specialist, Josh Rivedal talks about his school days in a format that's visceral and creates an emotional connection between students and the powerful message that it's okay to talk about mental health and that it's possible to live mentally well during difficult times. Josh will cover: what mental health is and is not, coping skills, what depression and anxiety is and how we can cope with either or both, how to reframe failure, how to help oneself or a friend if in a mental health breakdown, and finding and cultivating hope during difficult times.
From Impossible to I'm Possible: Suicide Prevention CPR
(In person or virtual, grades 6-12)
In this session author and survivor of suicide loss, Joshua Rivedal will discuss the loss of his father to suicide, his own depression and suicide ideation after losing his dad, and how he got help. He will also talk about why people think of suicide, risk factors, signs and symptoms of suicidal thinking, and will demonstrate how to intervene if someone you know is experiencing suicidal thoughts. Rivedal will have resources available for mental health and suicide prevention. The session will close with a question and answer period.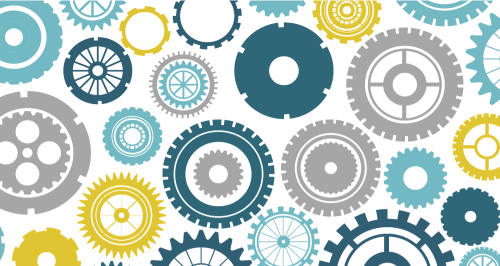 Junior Achievement of WNY
Description
At Junior Achievement we believe in "possible." Each day, we work to help young people discover what's possible in their lives. We do this by helping them connect what they learn in school with the life outside the classroom. We let them know it's possible to invest in their future, to gain a better understanding of how the world works, and to pursue their dreams. We show them that it's possible for tomorrow to be a better day.

Junior Achievement's proven K-12 lessons in financial literacy, work and career readiness, and entrepreneurship are shown to positively impact the lives of young people. These lessons align with national and state educational standards and are delivered to millions of students across the country with the help of our education partners and volunteers from the local community.

Research shows that JA Alumni are more likely to have a college degree, feel confident managing money, have career success, and have started a business as an adult.
Programs Offered
K-12 financial literacy, work and career readiness, and entrepreneurship. Programs are offered in the classroom and in after school programs. View program descriptions here.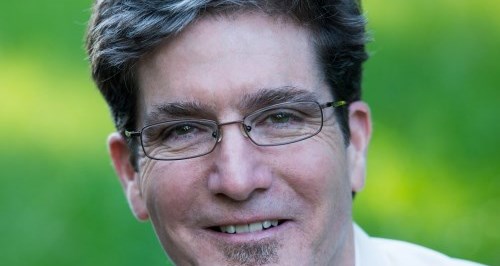 Kenn Nesbitt, poet
Description
Former Children's Poet Laureate (2013-15) Kenn Nesbitt is the author of more than 25 books for kids, including "My Cat Knows Karate," "Revenge of the Lunch Ladies," and many others. His poems have appeared in numerous bestselling anthologies, including every book in the popular "Kids Pick the Funniest Poems" series. His work has been published in hundreds of school textbooks and children's magazines around the world. Kenn visits scores of schools each year, sharing his wacky brand of poetry with kids nationwide, and helping to create a new generation of poetry lovers. His website, poetry4kids.com, is the most visited children's poetry website on the Internet.
Programs Offered
Fun with Poetry - Online poetry-writing author visit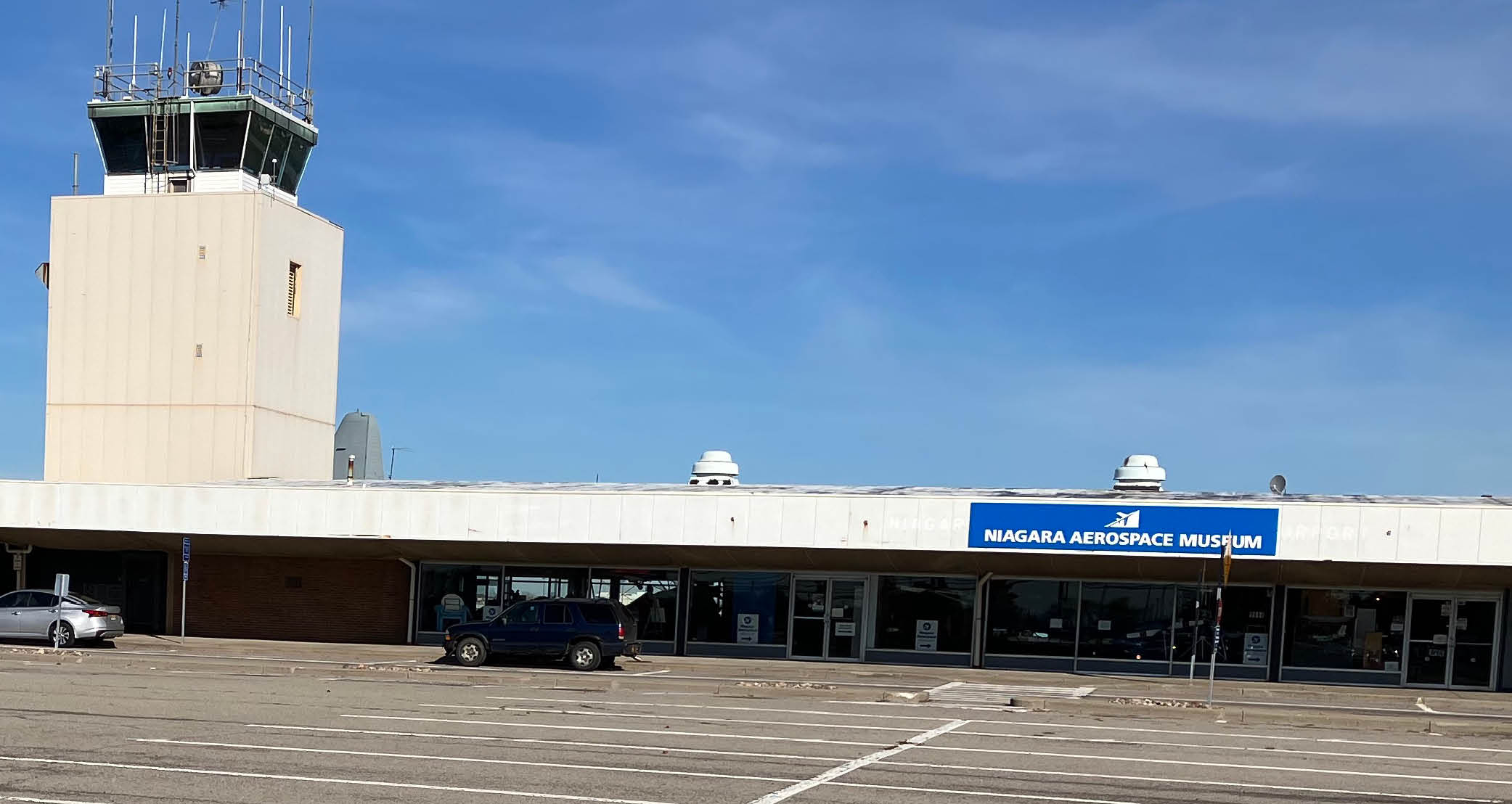 Niagara Aerospace Museum
Description
The Niagara Aerospace Museum is located in the "Old Terminal" of Niagara Falls International Airport one quarter mile west of the Niagara Wheatfield Bell Aircraft production facility. The Museum focuses on the contributions of Glenn Curtiss, Larry Bell, and Reuben Fleet to Aviation and Space Flight. The Museum exhibits include aircraft, helicopters, and rockets, and much more as testaments to these aviation and space pioneers.
Programs Offered
Within the historical contexts of WWI,WWII, the Cold War, as well as the present, the Niagara Aerospace Museum offers educational programs that align perfectly with the NYSED Frameworks and Standards for STEAM.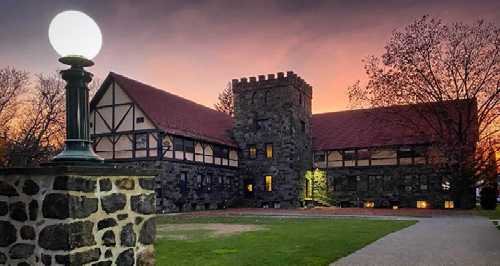 Roycroft Campus
Description
The Roycroft Campus is the best preserved and most complete complex of buildings remaining in the United States of the "guilds" that evolved as centers of craftsmanship and philosophy during the late 19th century, and is considered the birthplace of the American Arts & Crafts Movement. The Roycroft, designated a National Historic Landmark district (NHL) in 1986, contains nine of the original 14 structures including the Inn, the Chapel, the Print Shop, the Furniture Shop, and the Copper Shop.
Programs Offered
The Roycroft has a variety of activities for all ages & abilities, including field trips, hands-on workshops, artists in residence, exhibitions, studio experiences and a museum, which includes a functioning 19th century press room. Please contact Alan Nowicki for a list of possible activities.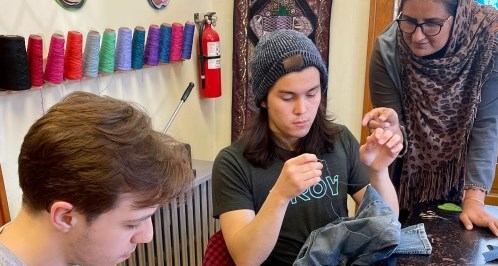 Stitch Buffalo
Description
Stitch Buffalo is a textile art center committed to: empowering refugee and immigrant women through the sale of their handcrafted goods, inspiring creativity and inclusion through community education, and stewarding the environment through the re-use of textile supplies.
Programs Offered
Stitch Buffalo offers hands-on, culturally-informed programs in the textile arts for learners of all ages and skill levels. These include a wide variety of disciplines from weaving and embroidery to sewing and dyeing. Many of our classes, such as macrame and embroidery, are led by members of the refugee community who bring their cultural expertise to these traditional practices. We offer programs for small groups (up to ten people) in our warm and welcoming studio, as well as on-site classes at schools, community centers, and other gathering spaces.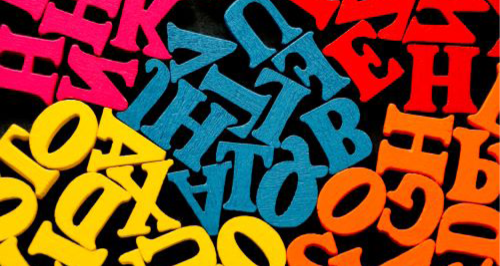 WNY Book Arts Center
Description
The WNY Book Art Center is a 501(c)(3) non-profit arts organization dedicated to the promotion and preservation of printmaking and the art & craft of the book. Our downtown location features an artist workspace, residency and exhibition programs, youth & adult education programs, a community-accessible print studio, and a retail artisan market. Onsite and within our community, in-person and virtually, Book Arts provides opportunities for artists, youths and community members to participate in a range of creative activities.
Programs Offered
Bookmaking & Printmaking classes for all ages & abilities, including field trips, college level group studio experiences and team building group workshops. Visit wnybookarts.org/group-experiences for more information.