Arts and Cultural Education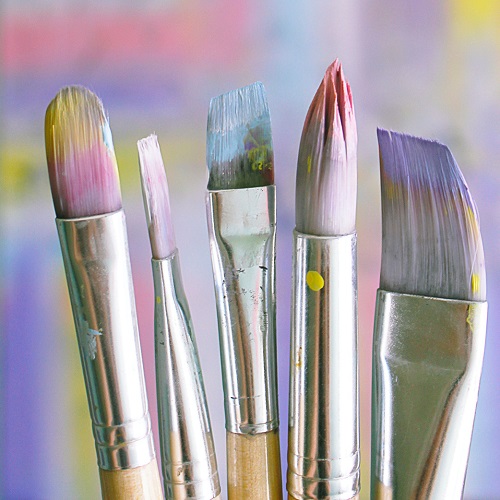 Arts in Education
About the Program
The Erie 1 BOCES Arts in Education (AIE) service provides opportunities for component districts to access diverse arts resources for their educators and students. These opportunities allow students to explore different cultural areas of interest in Western New York, while never leaving their classrooms. Partners have a number of different presentations for students. One may include a traveling trunk filled with artifacts, where another might include an art performance.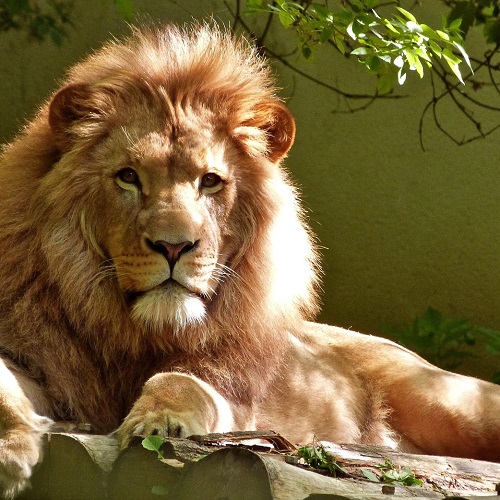 Exploratory Enrichment
About the Program
The Exploratory Enrichment program allows students to visit areas of cultural significance in the area for a first hand learning experience that ties in with the Next Generation learning standards. With some of our partners, Erie 1 BOCES staff developers can help support students and staff in a 4 day experience, both on-site and in the classroom for students to experience collaborative intensive learning, using Model Schools days. Partners with the Exploratory Enrichment program span a wide variety of curriculum areas and Erie 1 BOCES is happy to help teachers identify the best program for their students.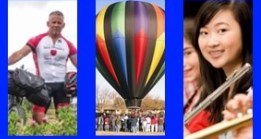 Academic Entertainment
Description
Our K-12 Camp shows, school assembly programs, summer programs, school shows, cultural enrichment programs and lyceums are unique, entertaining and educational. In alternative words, our school assemblies are exceptional!

We take the worry and hassle out of bringing the best school assembly programs, Virtual Summer Camp Shows, Virtual shows, summer camp shows, school assemblies, red ribbon assemblies, school shows, assemblies, cultural enrichment programs, and lyceums to your school. We specialize in finding the very best in quality, educational entertainment for each category of school assembly programs, summer camp show, school show, school assemblies, lyceum, and cultural enrichment program. We bring our school assemblies right to your school.
Programs Offered
Virtual Music Technology
Virtual Music for Movie Trailers Workshops
Corey The Dribbler
The Virtual Game Show
Unique Game Show
Ultimate Human Board Game
Virtual Game Showdown
The Wacky Science Show
Diversity Circus
Mystery of the Character Surprise
Les Trouble PI
Superhero Math
Uncle Sam's Comedy Jam
Supermarket Science
Laugh Factory
The Sonnet Man
Up & Away w/ Hot Air Balloons
The bGreat Show
Zonda Dance
The Funny Magic Show
The bFit Show
Magic of Reading
Magic of 5-A-Day
The Freestyle Connection BMX
Tales From A Bicycle Seat
Funny Magic Show
Dumpster Doug
Diversity in Dance
Math Magical
Side by Side Science
Adventures in Reading
Paper Airplane Guy
Dare to Draw w/ Mark Kistler
Art of Inspiration w/ Richard Hight
Band for Today – Virtual and in-person Piano
and Band Lessons, Band instrument rentals, piano keyboards, music stands, lesson books, etc.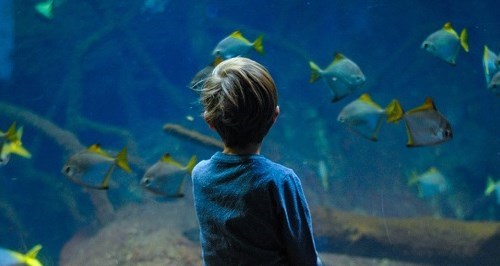 Aquarium of Niagara
Description
The Aquarium of Niagara collaborates with educators, community partners, and other institutions to meet the goal of connecting people to nature, promoting the conservation of aquatic life and ecosystems, and developing stewardship of natural resources. We welcome visits, outreach requests, curriculum integration collaborations, and student mentoring and advising opportunities from teachers, schools, school districts, youth programs, and any organization engaged in environmental education across the Western New York region. Established programs offered are listed below and the Aquarium Education Department is in the process of expanding and broadening the content and opportunities we offer.
Programs Offered
On- and off-site field trips
Virtual field trips
Outreach presentations and animal encounters
Teacher exhibit and behind-the-scenes tours
Teacher training workshops
Visiting speakers
Student career exploration opportunities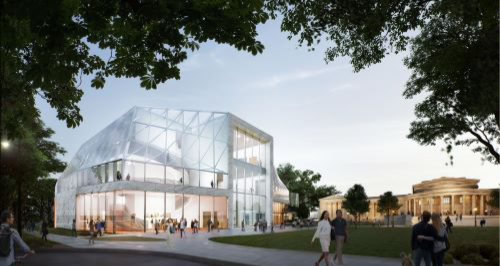 Buffalo AKG Art Mueseum
Description
The future Buffalo AKG Art Museum is scheduled to open during the first half of 2023. Our vision is to flourish as an exceptional hub of artistic and creative energies that enriches and transforms people's lives in our community, our nation, and the world. We strive for excellence, innovation, and sustainability in everything we do.

Our Learning and Creativity Department is made up of a dedicated team of museum educators and volunteers and offers a variety of public programs for audiences of all ages and abilities, including adults, teens, families, children, veterans, school groups, and visitors with disabilities. We partner with organizations across Western New York to engage visitors both within and outside the museum through programming and interpretation inspired by the museum's collection and special exhibitions, including studio classes, talks, tours, mobile art initiatives, and more.
Programs Offered
More details to come! To be added to our Educators' Newsletter to stay in the know, please contact Lindsay Kranz.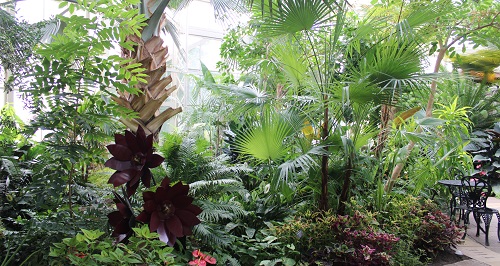 Buffalo and Erie County Botanical Gardens
Description
The Buffalo and Erie County Botanical Gardens Society, Inc. (the Society) is a 501(c)(3), not-for-profit organization with a mission to inspire curiosity and connect people to the natural world through its historic living museum. The Botanical Gardens is a national historic site, education center and tourist destination full of exotic horticulture treasures from around the world. Visitors enjoy the amazing architecture and the indoor and outdoor garden sanctuaries. It is a gathering place where visitors can find peace and harmony and enjoy the simple power of the natural world. Some visitors also see it as a place for spiritual healing, meditation and reflection.
Programs Offered
Guided Tours
Discovery Visits
Terrarium Workshops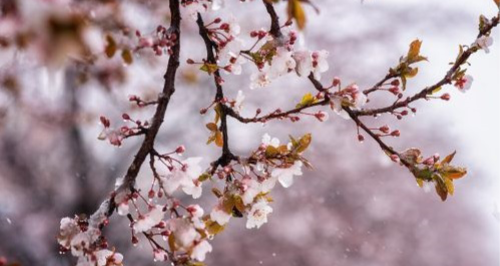 The Buffalo History Museum
Description
The Buffalo History Museum has been Western New York's premier historical organization since 1862. We are the keepers of the authentic stories that make our community unique. Our collections, exhibits, and programs tell the stories of the people, events, and movements that demonstrate Western New York's essential place in shaping American history.
Programs Offered
School/Group Tours: Exhibits
Continuum-Comprehensive History of Buffalo and Erie County
Native American Gallery
Icons: Buffalo Sports Exhibit
History Makers: Profiles of Distinguished Citizens of Buffalo
Pan-American Renderings-Original Watercolor Blueprints for the Pan-American Exposition
Buffalo Creek Settlement: Buffalo between 1800 and the Construction of the Erie Canal
General Tour of the Building and Overview of Exhibits

Interactive History Kits:
This hands-on activity allows students to touch artifacts, see how they were used, and better understand our region's history
Artifact Detective
Native American Kit
WWI Propaganda Posters

Kahoot: Interactive Trivia and Review Games
Hosted on projector in our Auditorium after Tours

History Untold: Digital Documentary Series
The Buffalo History Museum Podcast

Wednesday Night Lecture Series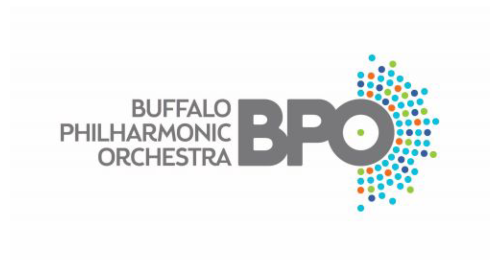 Buffalo Philharmonic Orchestra
Description
The BPO is proud to present educational programming that is developed with the assistance of music teachers and curriculum writers. The BPO Music for Youth Concert series offers educational concerts during the school day to introduce students to the best orchestral repertoire, with a focus on music learning concepts being taught in the classroom, and active participation through interactive program elements for students in Grades 1-8. Full-length (2 hour) BPO concerts on Friday mornings give students in Grades 7-12 a chance to hear complete pieces of repertoire in a casual atmosphere. To view all Music for Youth concert opportunities, please visit education.bpo.org.

BPO Teaching Artists bring unique arts engagement into your classroom through the dynamism of the Buffalo Philharmonic Orchestra's professional musicians. Presentations feature interactive music learning opportunities and authentic connections between music and other areas of learning, with an emphasis on artistic excellence and can meet varied classroom learning objectives. Your BPO understands the importance of arts engagement in developing creative thinkers and innovators who value learning over a lifetime. The BPO offers Classroom Programs that explore arts learning through movement activities, active listening and authentic connections between music and other areas of study. These musician-developed programs bring a unique perspective and a wealth of beautiful music to concepts you are teaching in your classroom. Programs can be adapted for your needs and specific age groups, Are you looking for a guest artist to work in-depth with your instrumental music students on repertoire, music fundamentals, instrument-specific techniques, performance techniques or even to speak on career readiness? Our musicians can work with your band, orchestra or instrumental section on individual and ensemble music proficiency. Choose an artist from your preferred instrument family and bring an expert into your music room to inspire the best from your students through the BPO's Workshop, Clinic, and Residency offerings. Explore all Teaching Artist programs at bpo.org/teaching-artists.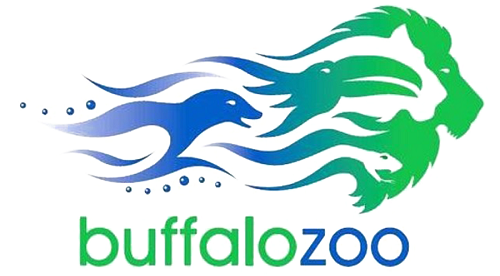 The Buffalo Zoo
Description
The Buffalo Zoo's Education team is here to provide your students with a WILD educational experience! Whether you're looking for a virtual program that will take you inside some of our animal exhibits, a presentation to enhance your Zoo field trip, or the Zoomobile to bring the Zoo to You, we can meet your group's learning needs. There are so many topics to choose from, including unique habitats, amazing adaptations, conservation, and so much more!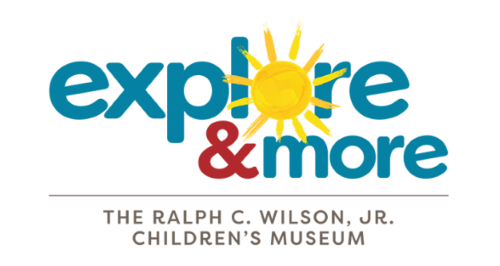 Explore & More
Description
An educational children's museum for ages 1-10!
Programs Offered
Outreach programming, classes, camps, field trips and more!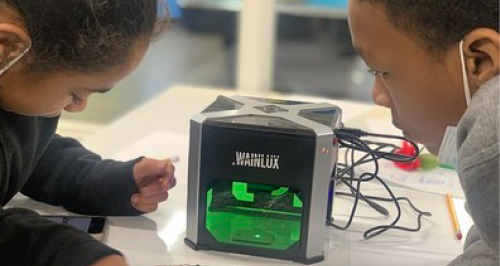 The Foundry
Description
The Foundry is an active, community-based makerspace committed to regularly programming afterschool arts, STEAM and entrepreneurship sessions for youth; workforce development opportunities for young adults; hands-on classes for adults; and providing local entrepreneurs space and support for developing maker-based businesses.
Programs Offered
Field trips (30-40 min), Field trips with plasma cutting demo (60min), Field trips with laser cut keychain activity (~120 min), Customized field trips and/or activities based on age of students, timeframe and budget.

We also offer afterschool programs that students can potentially enroll in (9-12th grade).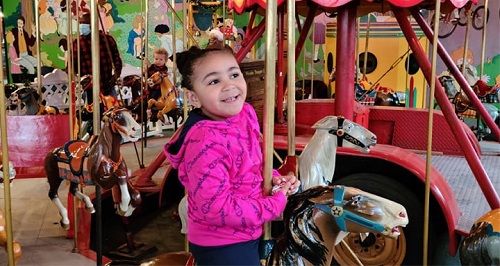 Herschell Carousel Factory Museum
Description
The Herschell Carrousel Factory Museum, operated by the Carousel Society of the Niagara Frontier, is a premier national historic site and community resource for family recreation and learning that fosters an appreciation for the unique heritage of the carousel and related industries in the Niagara Region.
Through educational, cultural, and recreational programming, visitors will experience the places, people, stories and artifacts associated with the production of carousels, band organs and amusement devices.
Programs Offered
Conductive Construction (1st-5th)- Students will learn about electricity and how it relates to the carrousel. They will participate in a workshop using Squishy Circuits(™) to learn about closed and open circuits. Students will use conductive play dough to experiment with circuits in groups.

Simple Machines 2.0 (3rd-6th)- Students will learn how the Allan Herschell Company utilized simple machines. They will build their own complex machine; a moving carrousel horse, out of household materials.

Newton's Carrousel (5th-8th)- Students will learn about Newton's Laws by taking a ride on our Carrousel. They will conduct experiments on the carrousel to introduce circular motion, centrifugal force, and other concepts.

Mini-Maker Space: Build a Hoptoad Habitat. (K-2)-Students receive a mini maker bag full of various supplies. They use their imagination and creativity to build a suitable habitat for our friend the HopToad.

Mini-Maker Space: Tallest Tower (K-2nd)- Students will learn about the tallest Herschell ride ever made, the Skywheel. Using the supplies provided, they will attempt to build the tallest tower without it toppling over.

Mini-Maker Space: Marble Roller Coaster (4th-9th)- Students will learn about the roller coasters that Allan Herschell produced. They are taught how to make various roller coaster parts out of paper and then utilize this knowledge to create their marble roller coaster.

Code Vol 1 Binary Bracelets (1-5th)- Our historic band organ runs on a unique system of perforated paper rolls, one of the earliest forms of coding. Students participating in 'Code Vol. 1' learn about the various types of computers, and Binary Code by creating bracelets with their initials, and decoding binary images.

Code Vol 3 Spheros (3rd-8th)- For those already introduced to sequencing within coding. Students will be using sequencing to create practical solutions to mazes with Spheros (spherical robots controlled by I-pads.

Code Vol 4 (5th-10th)- For students with an understanding of binary. They will use binary code to develop their own music roll using Kikkerland Music Boxes. This system mimics the process used for creating band organ rolls.

Design a Ride (3rd-9th)- Through historical blueprints students will learn about the different design and engineering aspects of amusement rides. Students then design their own amusement ride blueprint.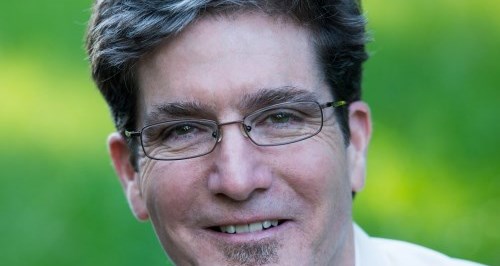 Kenn Nesbitt, poet
Description
Former Children's Poet Laureate (2013-15) Kenn Nesbitt is the author of more than 25 books for kids, including "My Cat Knows Karate," "Revenge of the Lunch Ladies," and many others. His poems have appeared in numerous bestselling anthologies, including every book in the popular "Kids Pick the Funniest Poems" series. His work has been published in hundreds of school textbooks and children's magazines around the world. Kenn visits scores of schools each year, sharing his wacky brand of poetry with kids nationwide, and helping to create a new generation of poetry lovers. His website, poetry4kids.com, is the most visited children's poetry website on the Internet.
Programs Offered
Fun with Poetry - Online poetry-writing author visit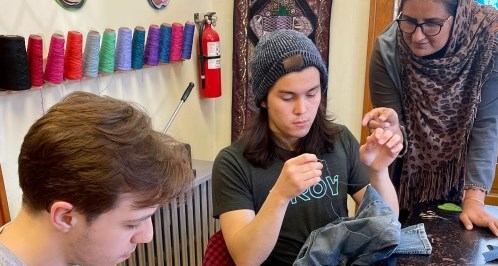 Stitch Buffalo
Description
Stitch Buffalo is a textile art center committed to: empowering refugee and immigrant women through the sale of their handcrafted goods, inspiring creativity and inclusion through community education, and stewarding the environment through the re-use of textile supplies.
Programs Offered
Stitch Buffalo offers hands-on, culturally-informed programs in the textile arts for learners of all ages and skill levels. These include a wide variety of disciplines from weaving and embroidery to sewing and dyeing. Many of our classes, such as macrame and embroidery, are led by members of the refugee community who bring their cultural expertise to these traditional practices. We offer programs for small groups (up to ten people) in our warm and welcoming studio, as well as on-site classes at schools, community centers, and other gathering spaces.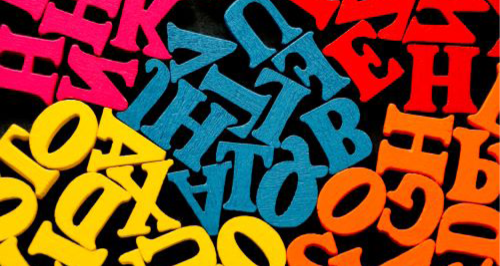 WNY Book Arts Center
Description
The WNY Book Art Center is a 501(c)(3) non-profit arts organization dedicated to the promotion and preservation of printmaking and the art & craft of the book. Our downtown location features an artist workspace, residency and exhibition programs, youth & adult education programs, a community-accessible print studio, and a retail artisan market. Onsite and within our community, in-person and virtually, Book Arts provides opportunities for artists, youths and community members to participate in a range of creative activities.
Programs Offered
Bookmaking & Printmaking classes for all ages & abilities, including field trips, college level group studio experiences and team building group workshops. Visit wnybookarts.org/group-experiences for more information.