Meet the Coordinators of Professional Development, Curriculum & Instruction
This team of education experts collaborates with teachers and administrators across WNY to provide professional development and other instructional supports that impact the outcomes for all students.
Katie Augustine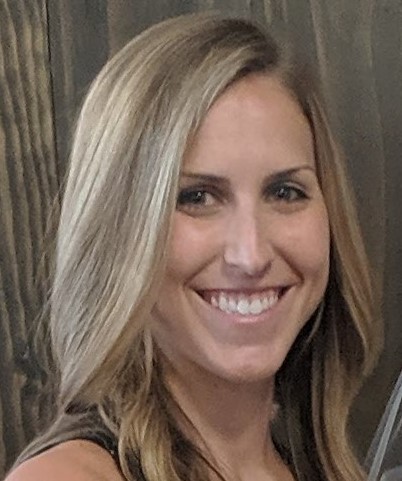 Katie brings over 12 years of experience working with children in a variety of capacities including elementary educator, camp director and coach. Most recently, Katie taught at the 4th grade level where she focused on reading, science and social studies curriculum and instruction. Katie holds certifications in General and Special Education from Birth to Grade 6 and Literacy from Birth to Grade 6. At Erie 1 BOCES, Katie has spent significant time utilizing Cognitive Coaching, analyzing the most recent reading research, and connecting with larger communities focused on reading instruction.
Katie is a graduate of St. John Fisher College where she earned a Bachelor of Science Degree with dual certification in Childhood Education and Special Education. Katie then went on to earn her Master's Degree in Literacy from St. Bonaventure University. Specializing in literacy, Katie has created a myriad of resources for teachers to utilize. With her unique perspective as a clinician, Katie gives educators the tools to better understand reading acquisition and how to address student need.
Beyond literacy, Katie is also passionate about inquiry-based learning and has been formally trained by the Buck Institute in the Gold Standard of Project Based Learning. In Fall 2019, her project-based learning expertise took center stage when Katie's work was highlighted at the Science Teachers Association of New York State Annual Conference, followed by WNY STEM's School on the Move Award.
Katie prides herself on tailoring professional development opportunities to align research with practical applications for classroom teachers and administrators. Katie's professional goal is to move educators towards being well equipped practitioners who are confident in meeting the needs of all students.
Stephanie Fabiny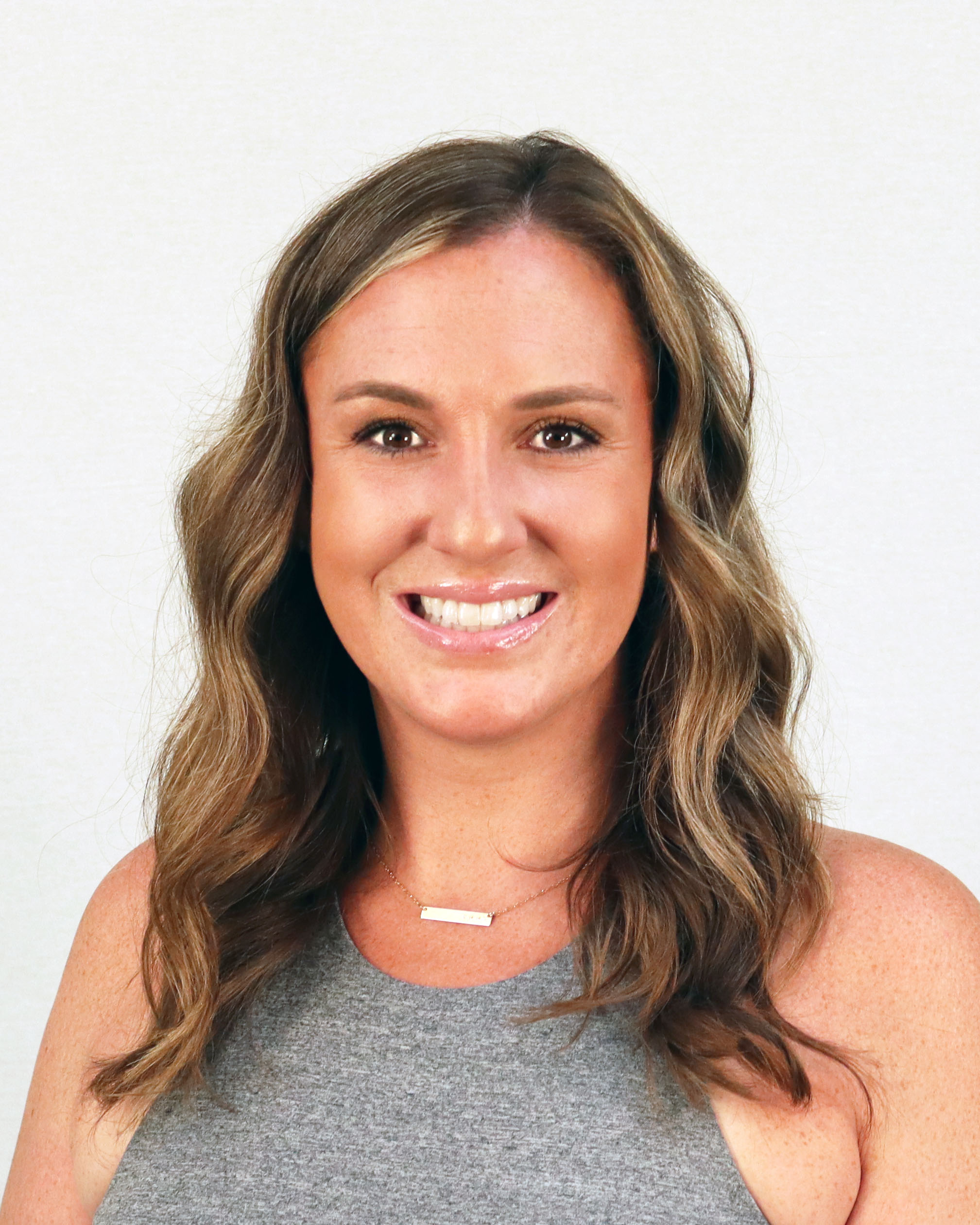 Stephanie Fabiny is a professional learning coordinator on the E-team at Erie 1 BOCES. Stephanie provides professional development opportunities for educators, support staff and administrators on topics related to Special Education Programs and their development, Students with Disabilities, Social Emotional Learning, Restorative Practices, Crisis Prevention and Behavioral supports.
Stephanie received her undergraduate education in Communicative Disorders and Sciences from the State University of New York at Buffalo and went on to receive her master's degree in Special Education from Daemen College in Amherst, New York.
Prior to her tenure at Erie 1 BOCES, Stephanie was a Special Education classroom teacher for several years. Additionally, Stephanie has served as a CSE chairperson and Special Services Coordinator where she oversaw all special programs and related services for students with disabilities.
Stephanie has a passion for supporting students with disabilities and inclusion in schools that drives her work at Erie 1 BOCES.
Mary Jo Casilio, Supervisor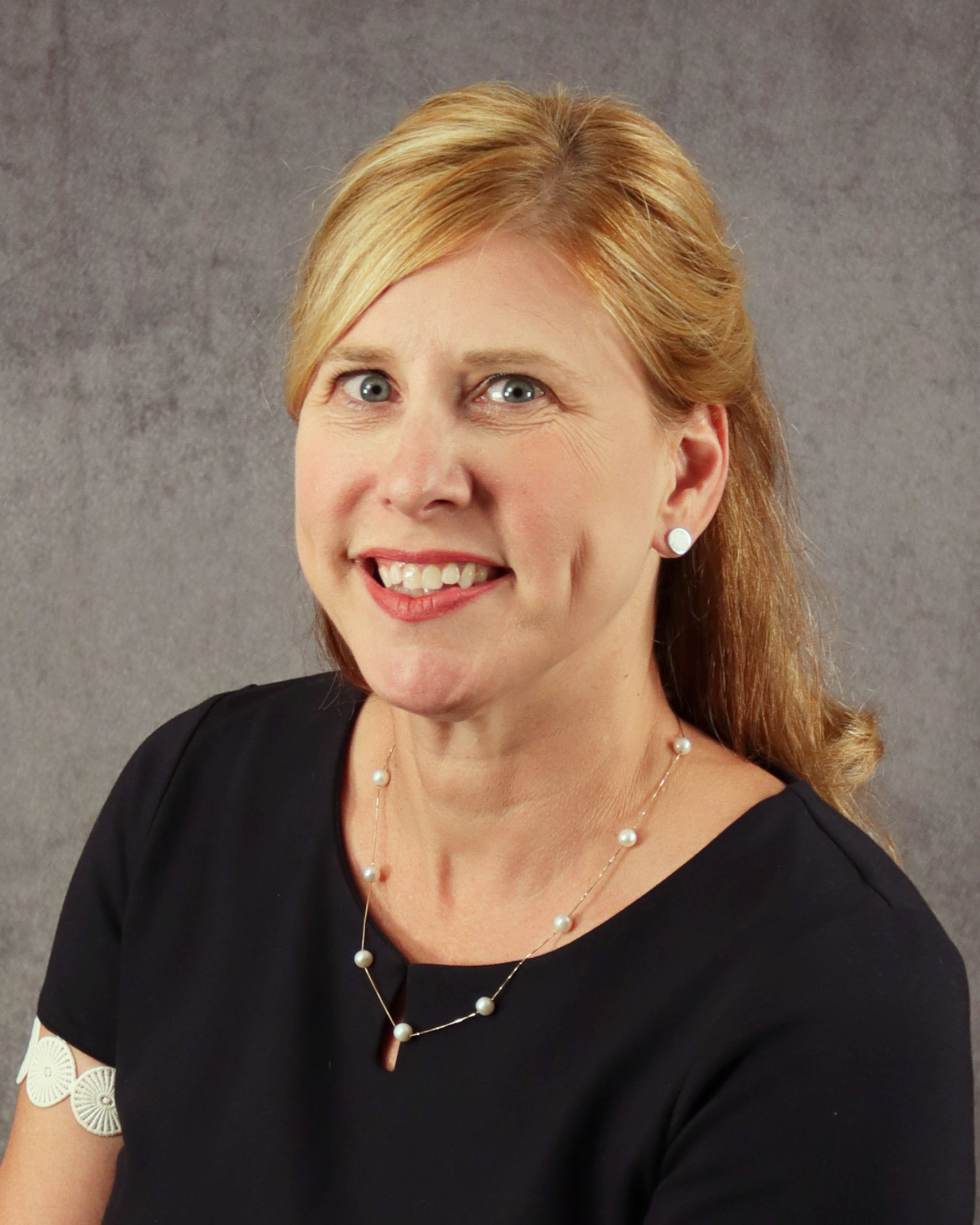 As a staff development coordinator for Erie 1 BOCES, Mary Jo has worked closely with K-12 teachers and building leaders across Western New York for the last 15-plus years. She facilitates data teams, conducts curriculum audits, and provides leadership around evidence-based classroom practices. She mentors new teachers, models lessons and offers support relative to reading and writing across the curriculum. In addition to this professional teaching and learning role, Mary Jo manages the Advanced Placement Summer Institute, coordinates services for the Title IIA (private schools) Consortium, and consults on strategic planning with district leadership teams.
Prior to her work at Erie I, Mary Jo taught English Language Arts at Lancaster Middle School and served as the Manager of Educational Content for WNY Public Broadcasting (WNED-TV/PBS).
Mary Jo earned a Bachelor of Science degree in Journalism from Ithaca College and a Master of Arts in Education from Medaille College in Buffalo. She attended the Canisius College Educational Leadership Program and is a Fellow of the Western New York Writer's Project. She holds certifications in Elementary Education, English 6-12, as well as School Building and School District Administration.
Susan Cyrulik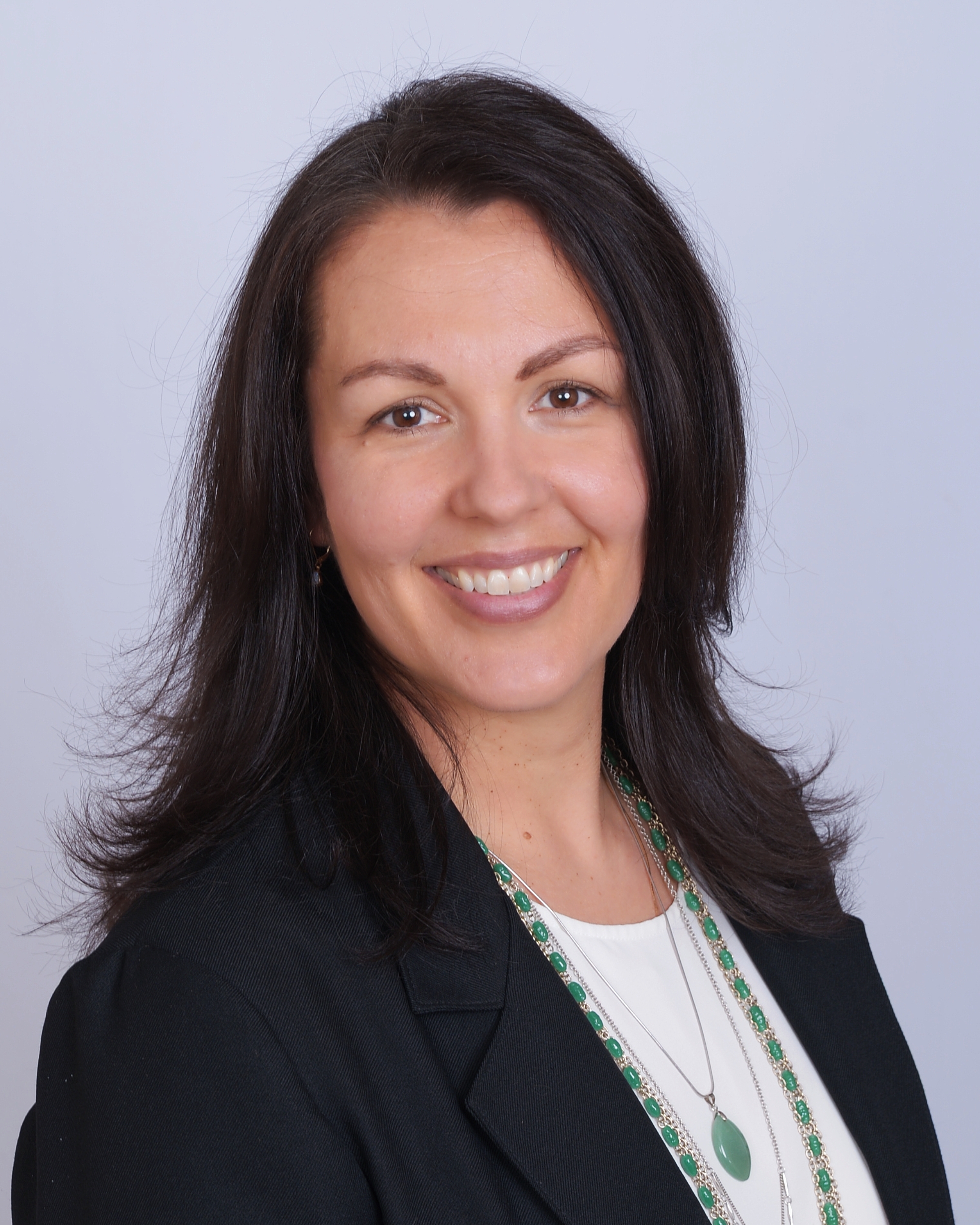 Susan L.S. Cyrulik has been a Coordinator of Professional Development for Erie 1 BOCES since 2013 and has worked with more than 20 school districts to provide training in the sciences. She has participated on the leadership team for the BOCES State Curriculum Development Network Science subcommittee.
She has obtained training in Understanding by Design, Project Based Learning at the BUCK Institute, and Kagan Cooperative Learning.
Susan earned a Bachelor of Science degree in Health and Wellness from Buffalo State College, a Master of Science degree in Secondary Education from Canisius College and a Certificate of Advanced Study in Educational Leadership: School District Leader, School Building Leader from Buffalo State College. She also holds professional certifications in Biology, Health, General Science, and a Certificate of Advanced Study in Educational Leadership.
Prior to Erie 1 BOCES, Susan was a seventh and eighth grade science teacher.
Tricia Fay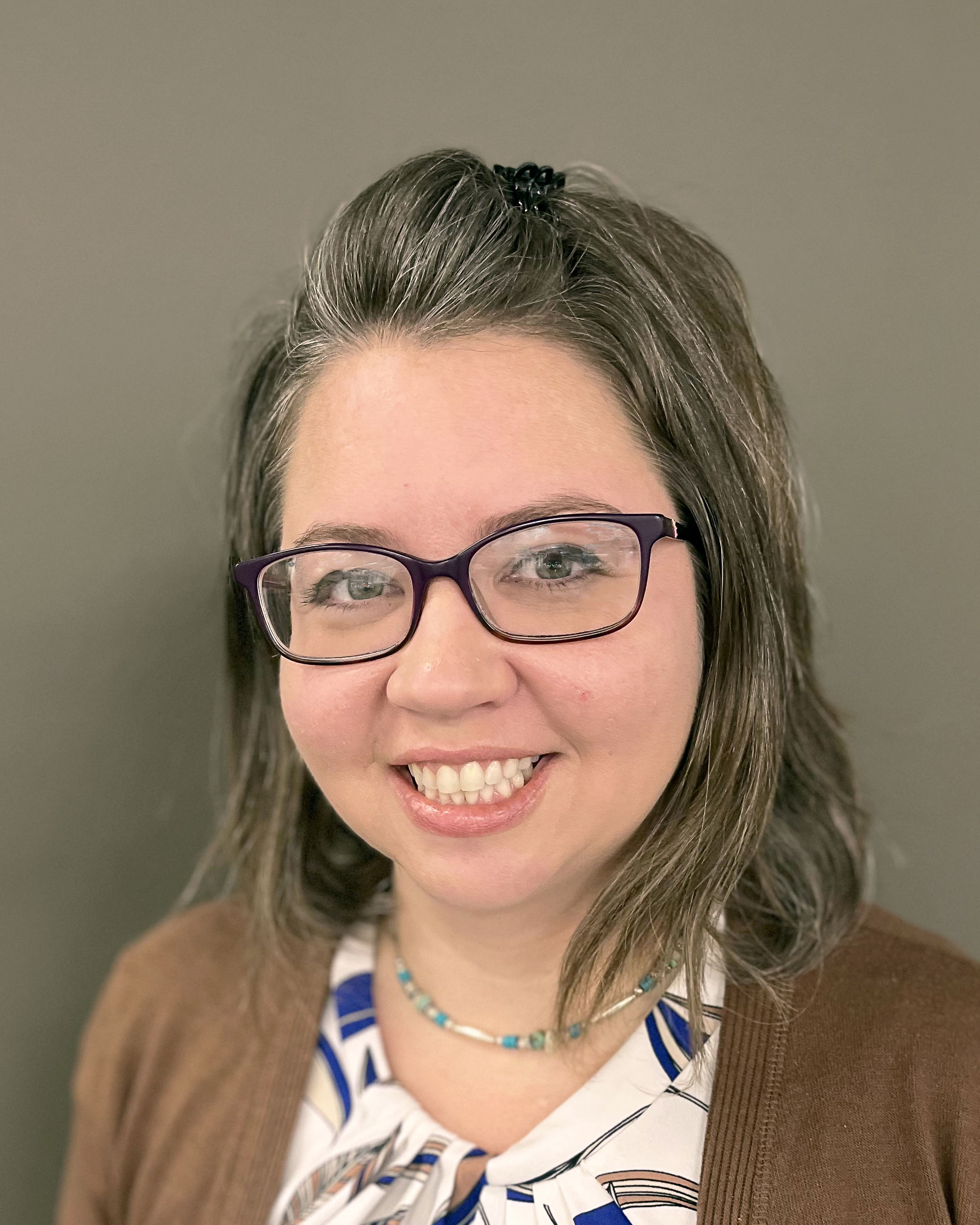 Tricia Fay is a certified Special Education and English Teacher for Erie 1 BOCES. She serves as a teacher mentor, specializing in self-contained classrooms and working with students with behavioral, emotional, and academic challenges. She is a Certified Trainer of Therapeutic Crisis Intervention and the 7 Habits of Highly Effective People.

Since 2001, Tricia has worked to build inclusive schools and communities, increase well-being and healthy practices in schools, and providing Social Emotional Learning techniques for teachers, students, and administrators. She supports teachers as they build strong IEPs and consider ways to increase the possibilities of Special Education supports through utilizing Systems Thinking and Multi-Tiered Systems of Supports, as well as to build their SEL capacity.
Molly Gallagher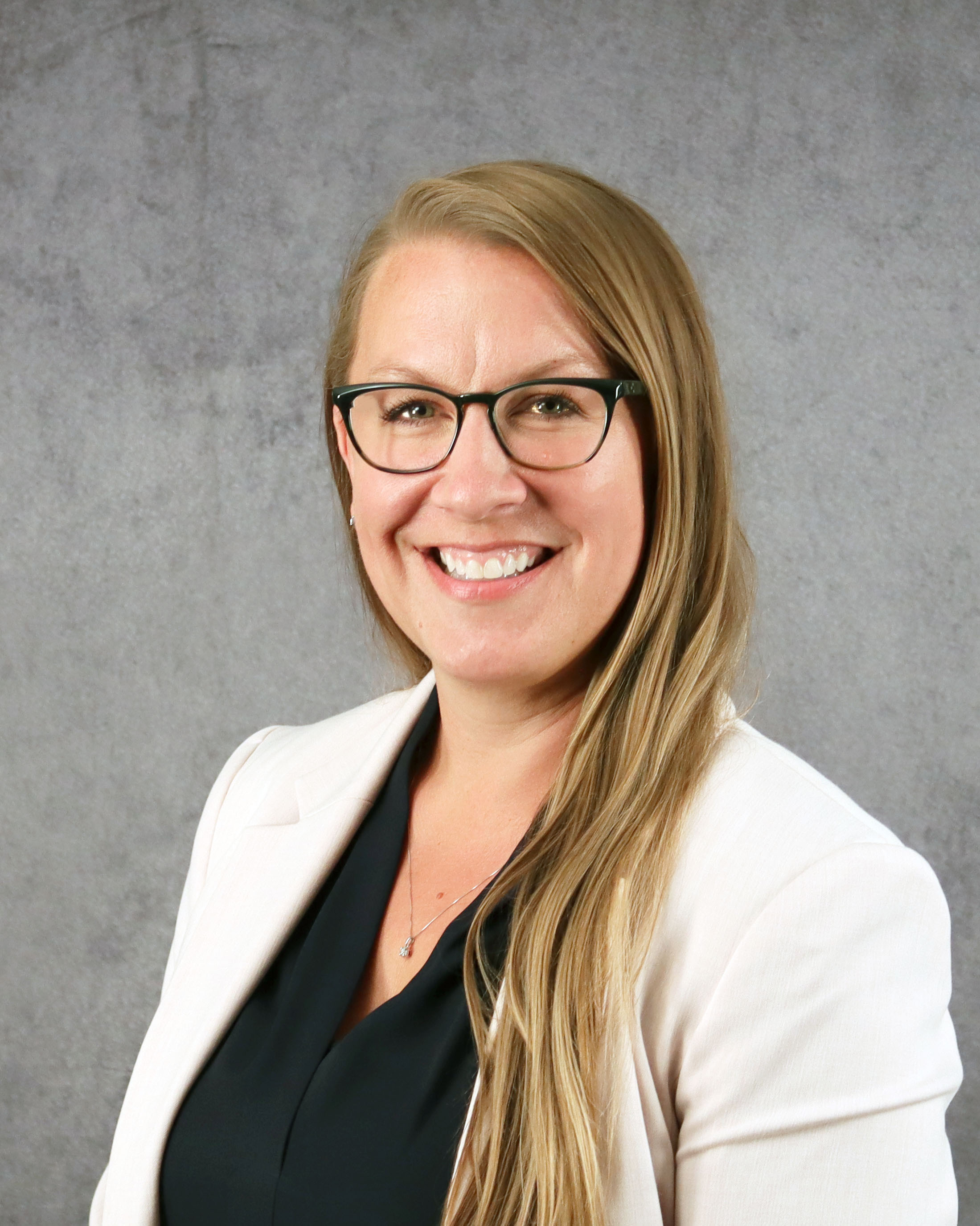 Molly Gallagher brings over 15 years of experience working with children in a variety of capacities including a secondary teacher, youth director, camp director and coach. She is a graduate of Niagara University where she earned a Bachelor of Arts in Special and Childhood Education. She then went onto earn a Master of Science from Niagara University in Literacy Instruction.
Prior to joining the Erie 1 BOCES team in 2019, Molly was a passionate educator who taught students in an urban setting. Her roles included an Instructional Literacy Coach, an English Teacher, Special Education teacher and Literacy specialist at Health Sciences Charter School in Buffalo. While at the charter school, she also served as a mentor and an ABLE coordinator. Through these various roles, she was able to help identify areas of strengths and need within the school community which resulted in the creation of the Reading Ramp Up program. This program provided an opportunity for incoming freshman to hone their skills as a student and to encourage each to identify as a reader and writer.
In her role at Erie 1 BOCES, Molly helps to develop and deliver professional growth opportunities around English Language Arts, Curriculum Mapping, Instructional Coaching, and Restorative Practices regionally and for Erie 1 BOCES component districts. Additionally, she serves as an ELA representative on the NYS Office of Standards and Instruction. Beyond these growth opportunities, she has helped contribute to the growth and success of the Instructional Coaching Consortium, a collective of 40 members across 14 districts in Western New York.
Tricia Husul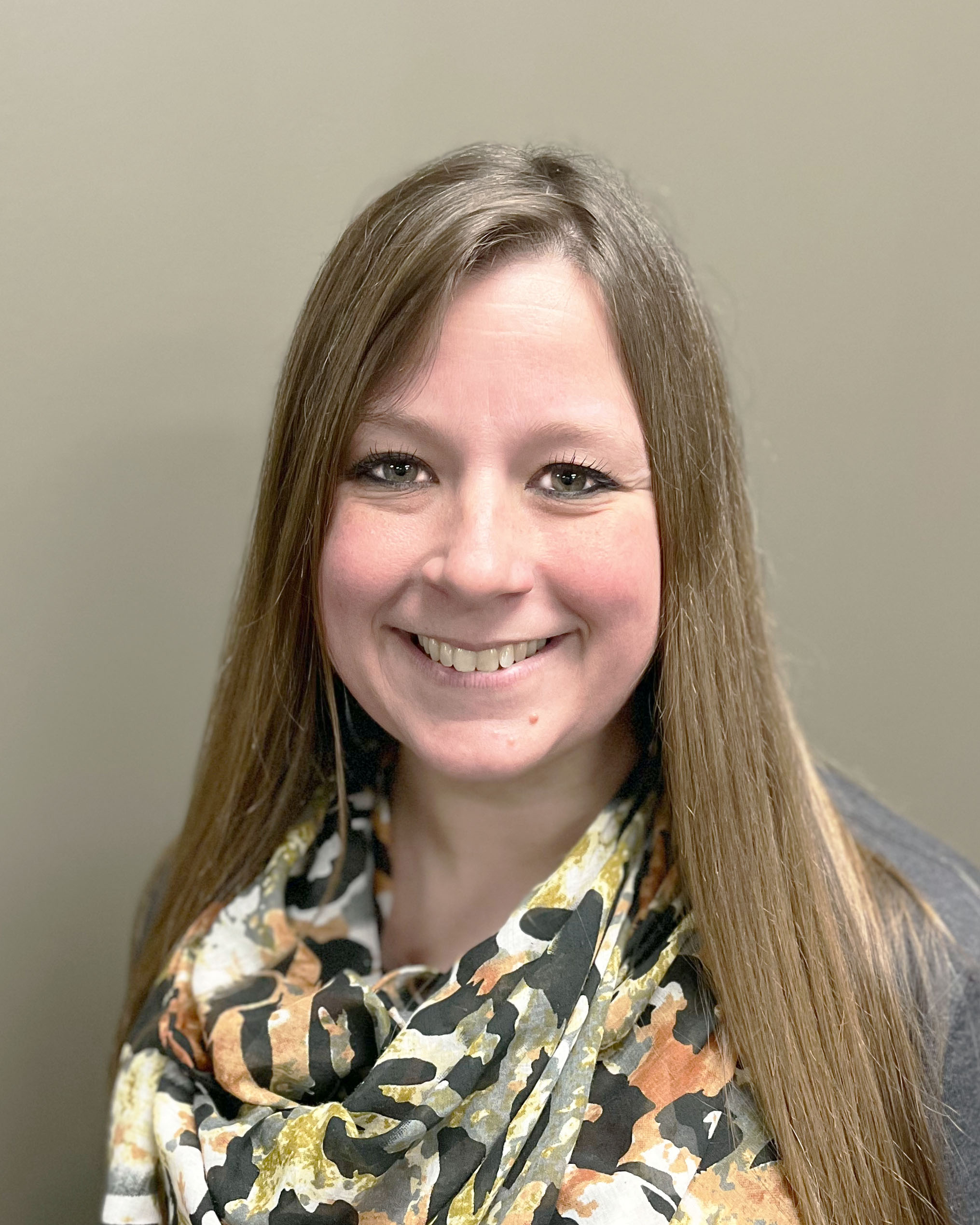 Tricia Husul has been with Erie 1 BOCES since 2011. As a coordinator, she creates professional development programs for teachers and staff, mentors new coordinators, and assists teachers in aligning the Common Core Standards for Mathematics with the New Generation Math Learning Standards.
Tricia was selected from educators across New York State to serve as a Mathematics Content Advisory Panel Member for the New York State Department of Education (NYSED). Tricia also presented at the "Supporting All Students" conference for approximately 5,000 educators.
She has expertise utilizing Office 365, Google Suite, eDdoctrina, Data Warehouse, Desmos, Rubicon Atlas and Educational Vistas Curriculum Developer. She is a member of the Teacher Preparation Committee at Erie 1 BOCES, is a leadership member for the staff and curriculum Development Network of NYS math sub-committee and a member of the Association of Mathematics Teachers of NYS.
Tricia earned a Bachelor of Arts in Secondary Education, Mathematics, and a Master of Science in Differentiated Instruction from Canisius College. She holds an Advanced Graduate Certificate in Educational Leadership from SUNY at Stony Brook.
Jessica Karches, Associate Director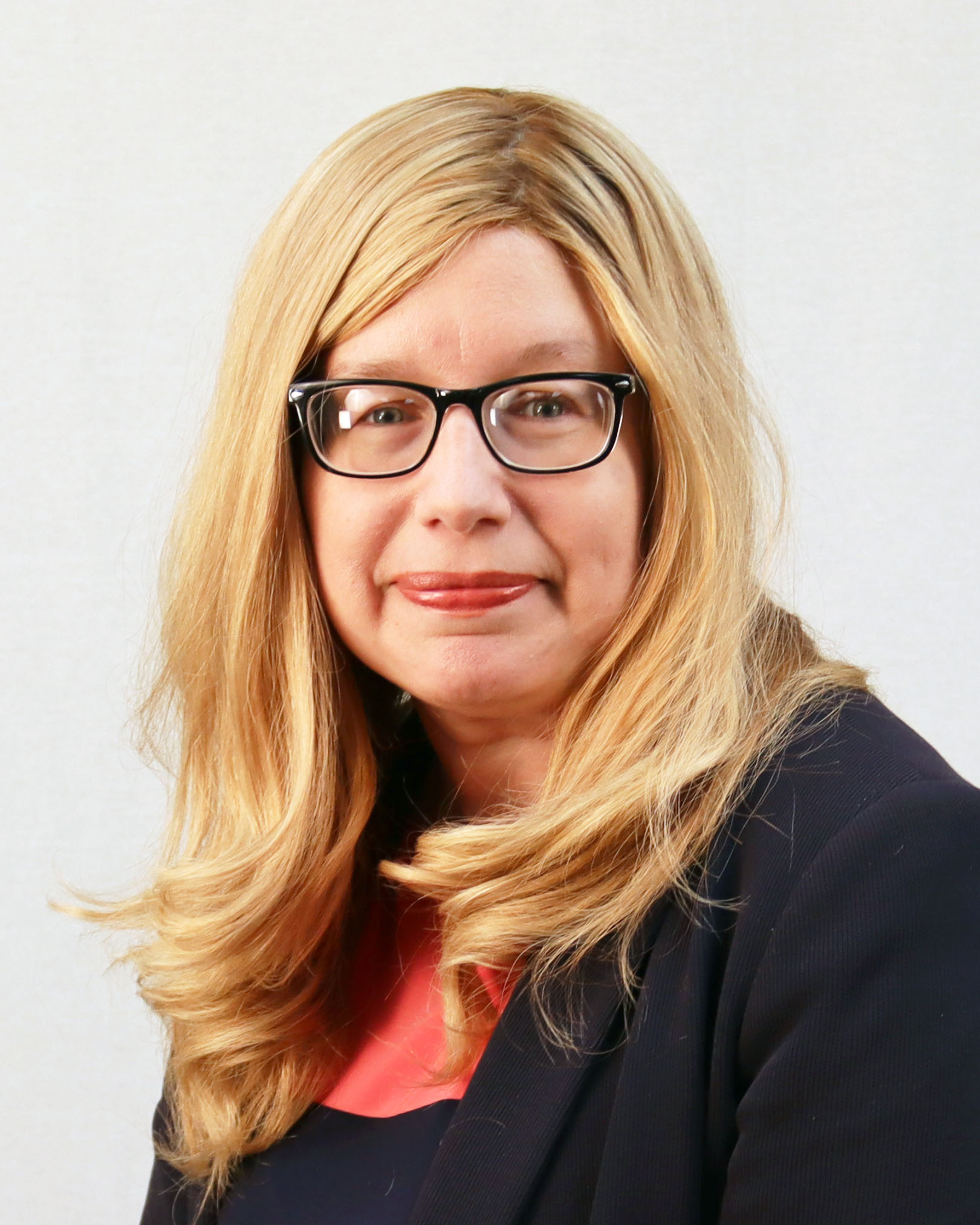 Jessica Karches supervises a team of professional development and administrative staff at Erie 1 BOCES, while also leading strategic planning and leadership support. She designs and delivers professional development curriculum to school administrators across Western New York. Jessica oversees the Community Schools Coser which aims to connect resources to schools, students, and families.
Previously, Jessica was the Coordinator of Staff and Curriculum Development, Differentiated Instruction, and Data Analysis for several years. Jessica organized workshops on leadership, Special Education, Social Studies, engagement, and technology to address the needs of participants throughout the Erie 1 BOCES region. As a staff developer, she provided teacher-leader evaluations, curriculum assessment planning and development, data driven instruction, and coaching and modeling of best practices in the classroom.
Jessica has a Master's degree in Education, Special Education, from St. Bonaventure University and a Bachelor's degree in History with a minor in Secondary Education from St. Bonaventure. She holds Advanced Certificates in School Building Leader and School District Leader from Canisius College, and permanent certifications in Special Education K – 12 and Secondary Social Studies Education.
Jessica extends her knowledge to the community by serving as Vice President for The Academy for Human Rights, a non-profit providing human rights education for teachers, students and community.
Jessica Karnes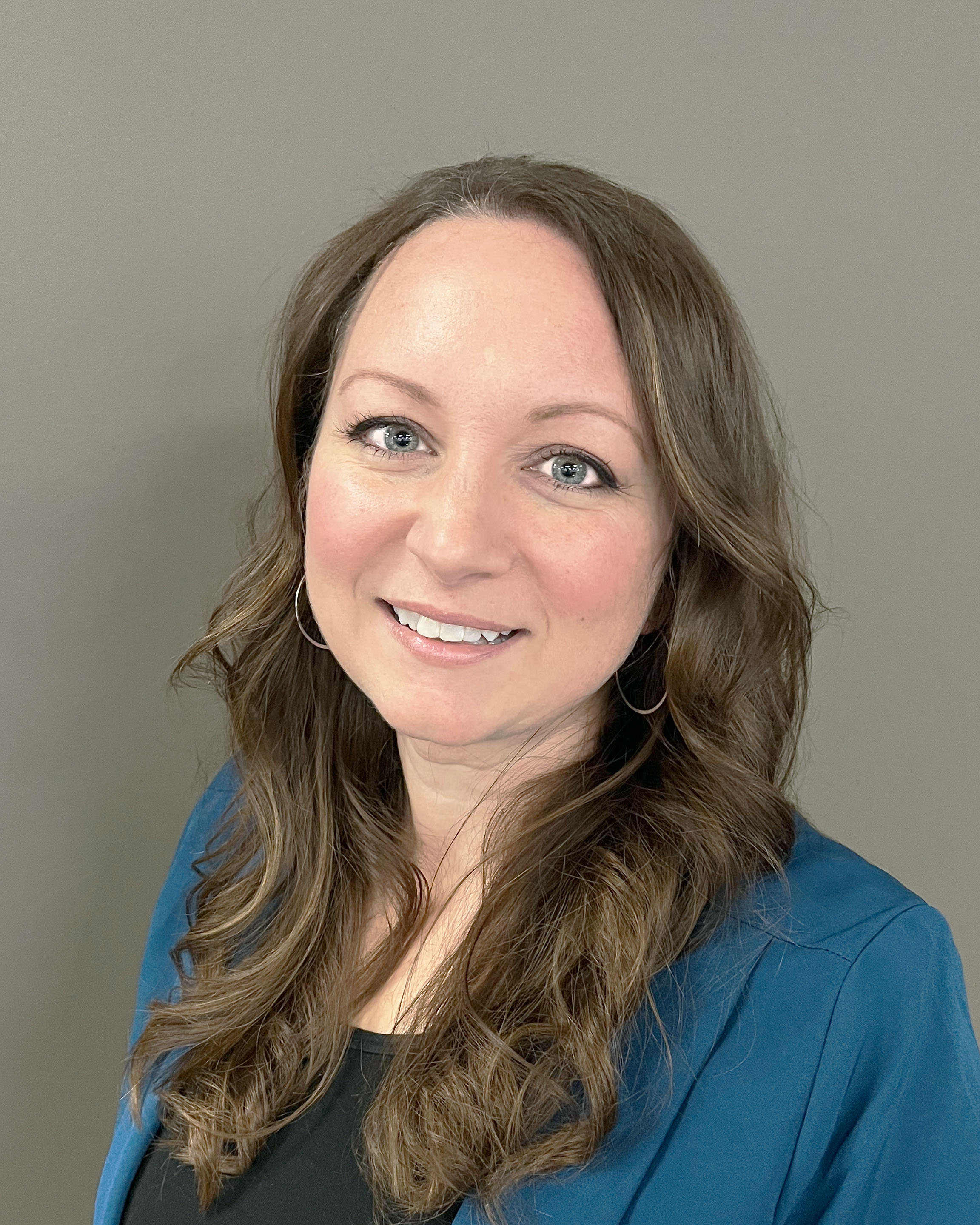 A committed, energetic, and student-centered educator with nearly twenty years of experience, Jessica has been a Coordinator of Professional Development, Curriculum and Instruction with Erie 1 BOCES since 2016. She specializes in K-12 history/social studies education and supporting equity, diversity, and inclusive practices in schools.
Jessica is also active in a number of state-wide organizations and projects. She serves as the Western Regional Education Director for the NYS Archives Consider the Source NY Diversity and Collaborative Knowledge Project, is the Regional Coordinator for the NYS Seal of Civic Readiness Pilot and is a member of the New York State Department of Education's Civic Engagement Task Force. Jessica is a committee member of the NYS Social Studies Staff and Curriculum Development Network and is co-chair of the Cultural Education Committee of the NYS Council for the Social Studies.
Prior to her position at Erie 1 BOCES, Jessica served as an instructional coach for social studies at South Park High School in Buffalo and held a variety of social studies teaching and advisor roles at the High School for Service and Learning in Brooklyn, NY. She began her career as a special education transition coordinator at The Arc in Utica, NY.
Jessica holds a Bachelor of Arts in History and Political Science and a Graduate Certificate of Advanced Study in Adolescent Education, Social Studies, from the University of Buffalo. She earned her Master of Arts degree in History from the City College of New York.
Nicole Kerner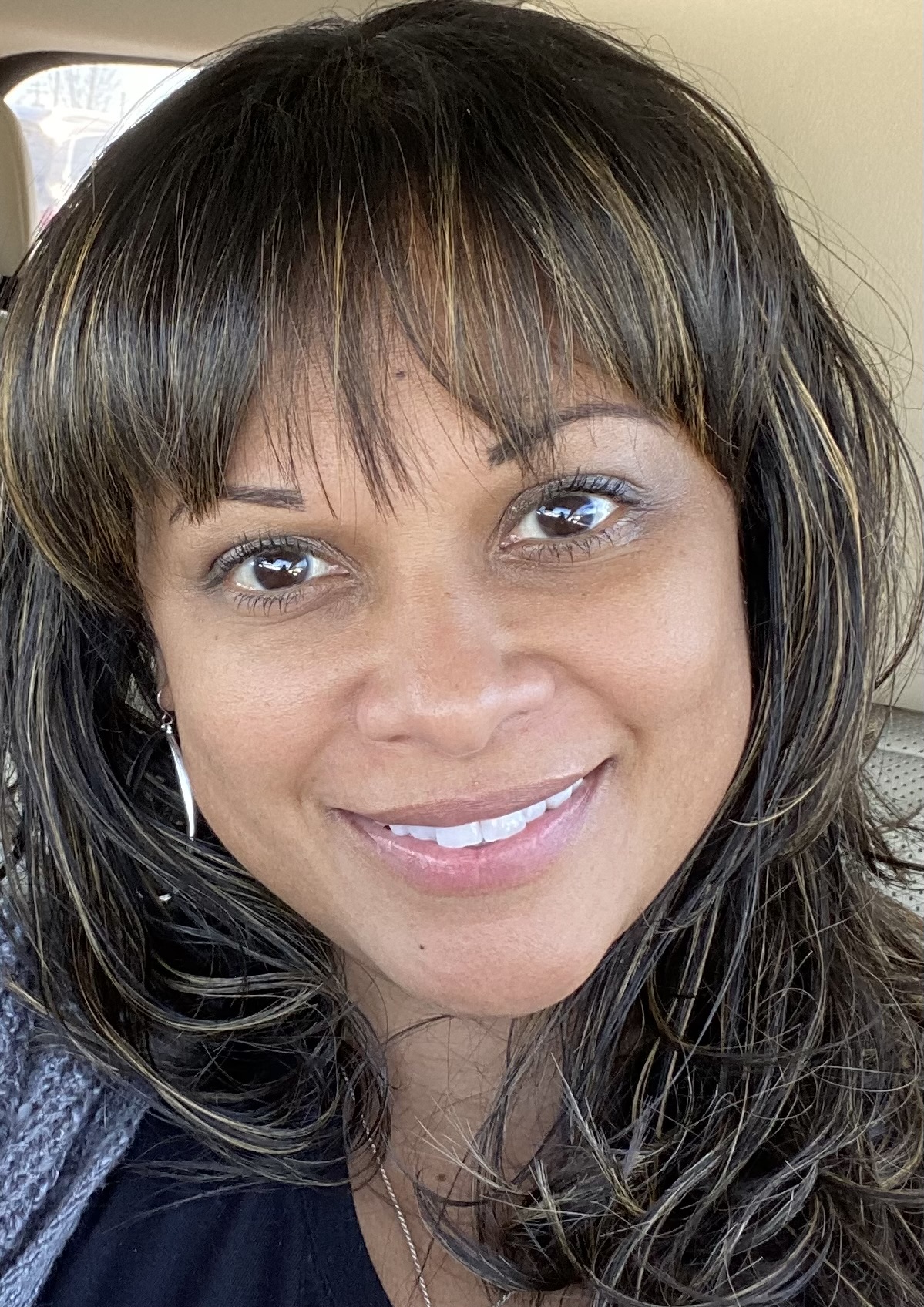 Nicole Kerner is a Licensed Master Social Worker and Behavior Consultant for Erie 1 BOCES. She provides school districts with strategies and behavioral interventions to better support students, teachers and caregivers. Thereby, helping to create and cultivate a positive learning environment that champions all students. Nicole is also the co-facilitator of Erie 1 BOCES Inclusion-Diversity-Equity-Advocacy (IDEA) Committee.
Nicole has specialized training in Restorative Practices, Trauma Informed Care, Positive Behavior Intervention Support, Crises Prevention Intervention, Social Emotional Learning, and Diversity, Equity & Inclusion (DEI). She is also a Certified Trainer in Suicide Safety for Teachers and a Certified Laughter Yoga Leader.
Nicole has been a licensed master social worker for over 19 years. Over these years she has had the opportunity to work in diverse school settings and in different capacities, which has allowed her to gain invaluable experience. Some of her previous unique positions included being a Districtwide School Social Worker and Positive Behavior Intervention Support Coordinator for Cheektowaga Central School District, charged with leading the districtwide implementation of PBIS. Nicole was also a Family Support Specialist for Say Yes Buffalo, and a Social Worker in the North Tonawanda City Schools.
Nicole earned a Bachelor of Science in Psychology from Buffalo State College and a Master of Social Work from the State University of New York at Buffalo.
Elizabeth Kraemer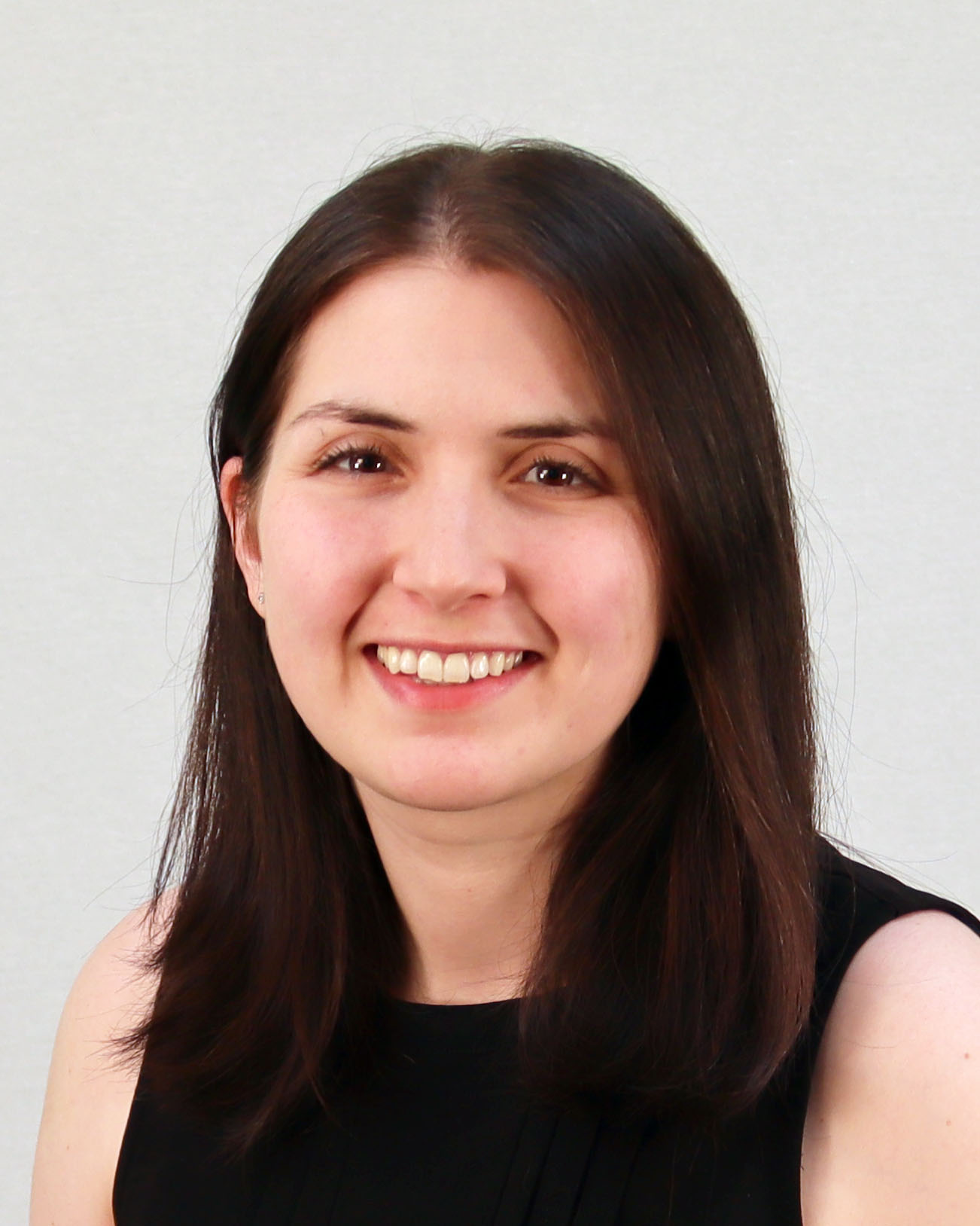 Elizabeth Kraemer has been with Erie 1 BOCES since 2019. She facilitates professional development and utilizes data to provide current, research-based support to districts. She enjoys coaching teachers one-on-one on how to infuse best practices into their math instruction.
She previously worked for Erie 2 BOCES as a data specialist where she prepared and facilitated scoring for the Regents and Grades 3-8 ELA and Math exams and acted as a liaison between districts the Western New York Reginal Information Center (WNYRIC). Elizabeth also spent time as a math teacher for New York City's Outward Bound schools.
Elizabeth has a Bachelor of Arts degree in Mathematics from SUNY Geneseo and a Master of Science degree in Education, Adolescent and Special Education in Mathematics from Wagner College. She is a winner of the St. John's University Leaders in Education Award.
Michael Kumrow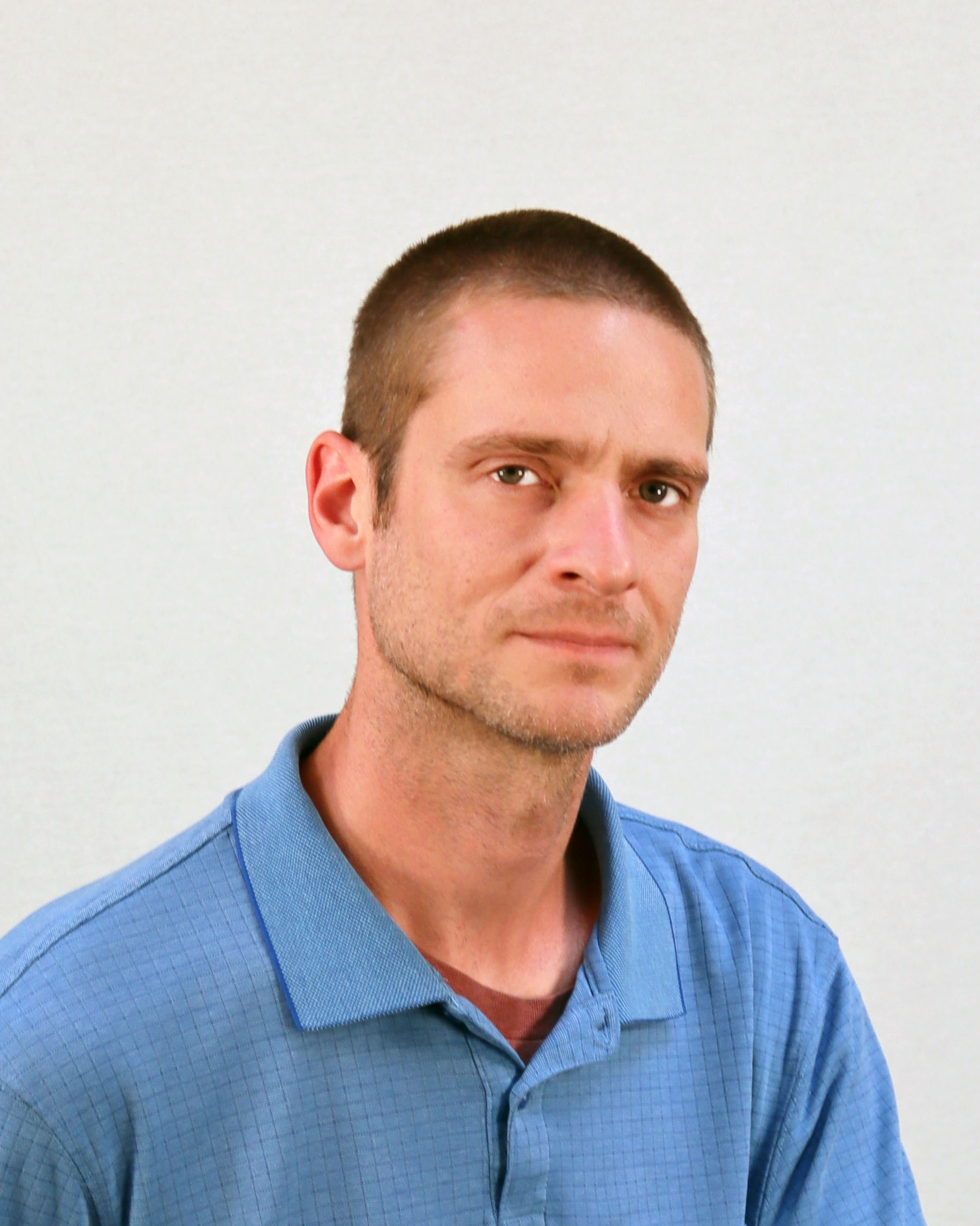 Michael Kumrow has worked as a Data Coordinator with Erie 1 BOCES since 2018. He specializes in data utilization and is skilled at converting data into meaningful, interactive and accessible presentations. He works closely with data and districts to adjust administrative processes and adapt instructional strategies, as well as creates easy-to-use data dashboards.
He was previously a grades 7-12 math teacher.
Michael has a Masters degree in Professional, Applied, and Computational Mathematics from SUNY at Buffalo State College.
Maria LaRotonda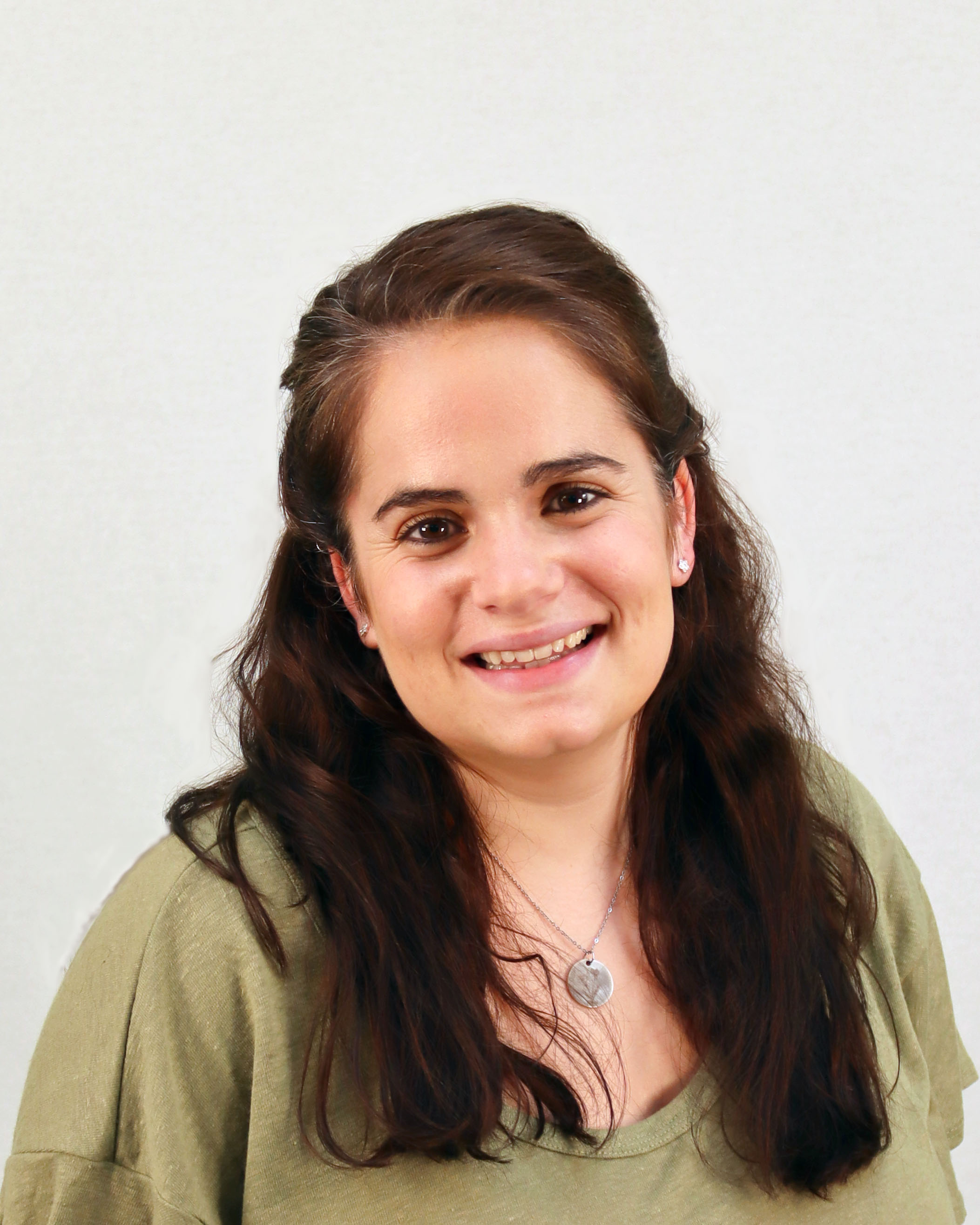 Maria LaRotonda has been an educator since 2015 specializing in math and special education. She currently helps districts to implement meaningful math instruction, as well as, create interventions and supports for struggling learners.
Before joining Erie 1 BOCES in 2022, Maria was a middle schools math teacher for Cheektowaga-Sloan UFSD and later Holland Central School District. While in Holland, Maria was a Youth Mental Health First Aid Instructor and proudly trained more than 100 staff across the district.
Maria earned a Bachelor of Arts in Mathematics and holds two Master of Science degrees; one in Teaching Students with Disabilities, and the other in Educational Leadership. Outside of work Maria enjoys spending time with family, cooking, reading, gardening, playing piano, and eating ice cream.
Corinne Quinn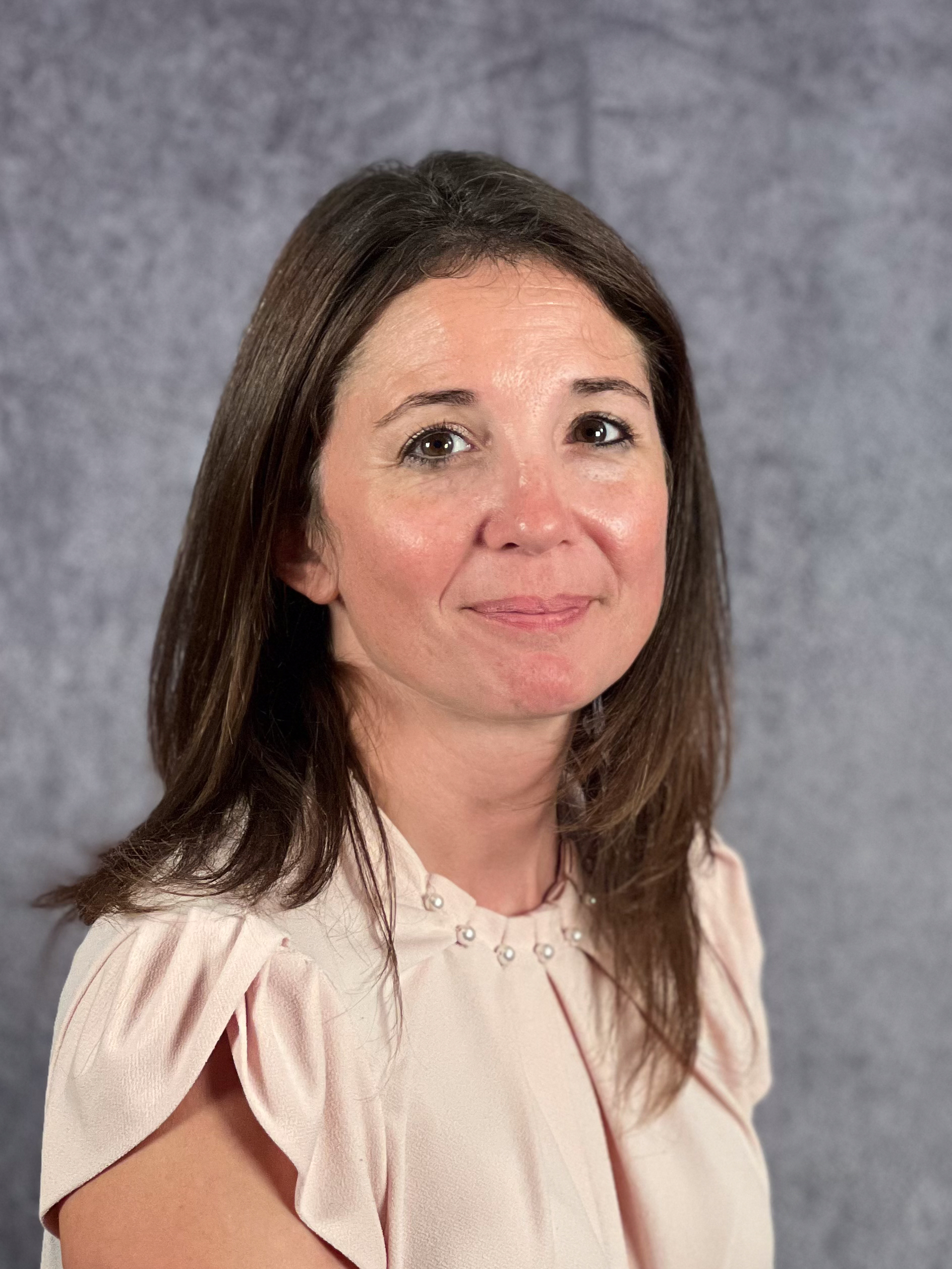 Corinne is a dynamic leader with exceptional presentation and program development skills. In her role with Erie 1 BOCES, she provides professional development to district staff based on the needs of the district. Corinne specializes in special education, culturally responsive learning, social emotional learning and restorative practices.
She earned both a Bachelor's degree in Special Education and a Master's Degree in Differentiated Instruction with Gifted and Talented Education from St. Bonaventure University. Prior to coming to Erie 1 BOCES, Corrinne worked as an intensive therapeutic teacher, a reading/resource room teacher and an instructional coach of social emotional learning. She has experience in facilitating peer mentoring programs, developing STEAM clubs and designing culturally responsive curriculum.
Outside of work, Corrine is a Boston Red Sox fan and enjoys watching her son play sports. Her life goal is to see a baseball game in all 30 MLB stadiums. She spends her family time camping, hiking, gardening, kayaking and going to concerts.
Gregg Rosowski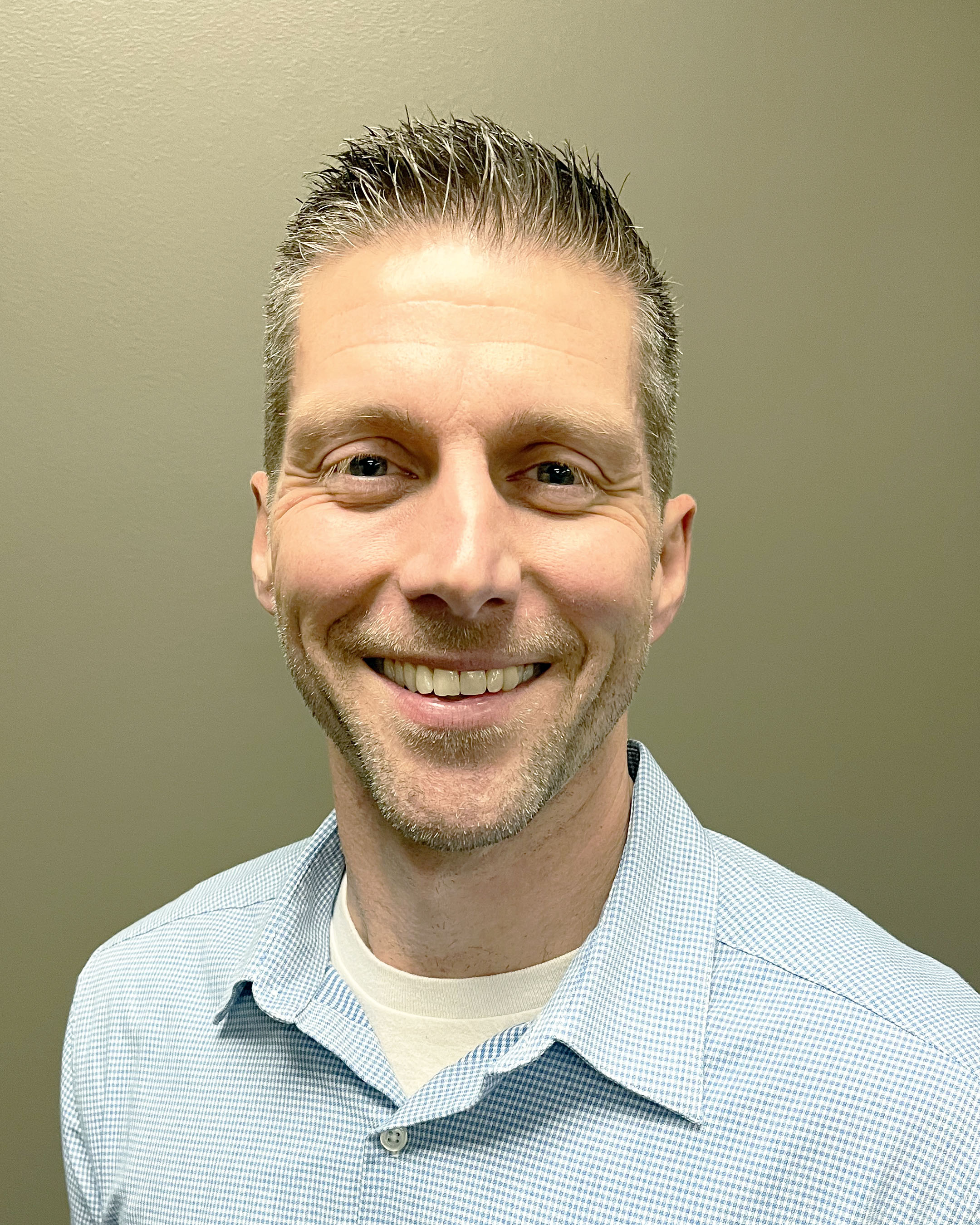 Gregg Rosowski has provided teaching and curriculum planning in Special Education for Erie 1 BOCES since 2007. His focus is on assisting districts with behavioral consultation, behavior analysis, restorative practices, social emotional learning, mental health, trauma, co-teaching, assistive technology, student engagement, and IEP writing. He is a Certified Trainer for the Needs of Children with Autism course, NYSAA, and a Certified CPI Trainer.
Gregg earned a Bachelor's degree in Special Education from D'Youville College and a Masters Degree in literacy from Buffalo State College. Prior to his time at Erie 1 BOCES, Gregg worked for several years in the Buffalo Public Schools.
Christina Ruggeri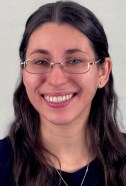 A life-long learner, passionate educator, and gifted statistician, Christina Ruggeri brings many years of teaching experience across various grade levels, subject areas, and school settings to her position in data and professional development at Erie 1 BOCES.
Throughout her teaching career Christina has developed an expertise in Response to Intervention (RTI) implementation. She has worked as an RTI math interventionist, used data to identify students for RTI services, organized RTI schedules, served on RTI committees, developed district RTI plans, and collected and analyzed data related to RTI. In addition to her teaching experience, Christina conducted statistical analyses at Roswell Park Cancer Institute and the University at Buffalo.
Whether organizing spelling bees, creating virtual programs, or developing curriculum for Gifted Programs, throughout her career Christina has demonstrated highly effective communication skills, patience and the keen ability to form lasting relationships.
A graduate of Canisius College with Bachelor's degrees in Mathematics and Statistics as well as Adolescent Education, Christina then went on to the University at Buffalo, where she received her Master of Science degree in Bioinformatics and Biostatistics. She also earned a PhD from the University at Buffalo in Curriculum, Instruction, and the Science of Learning as well as a second Master's degree in Educational Administration.
Renee Sossong-Brady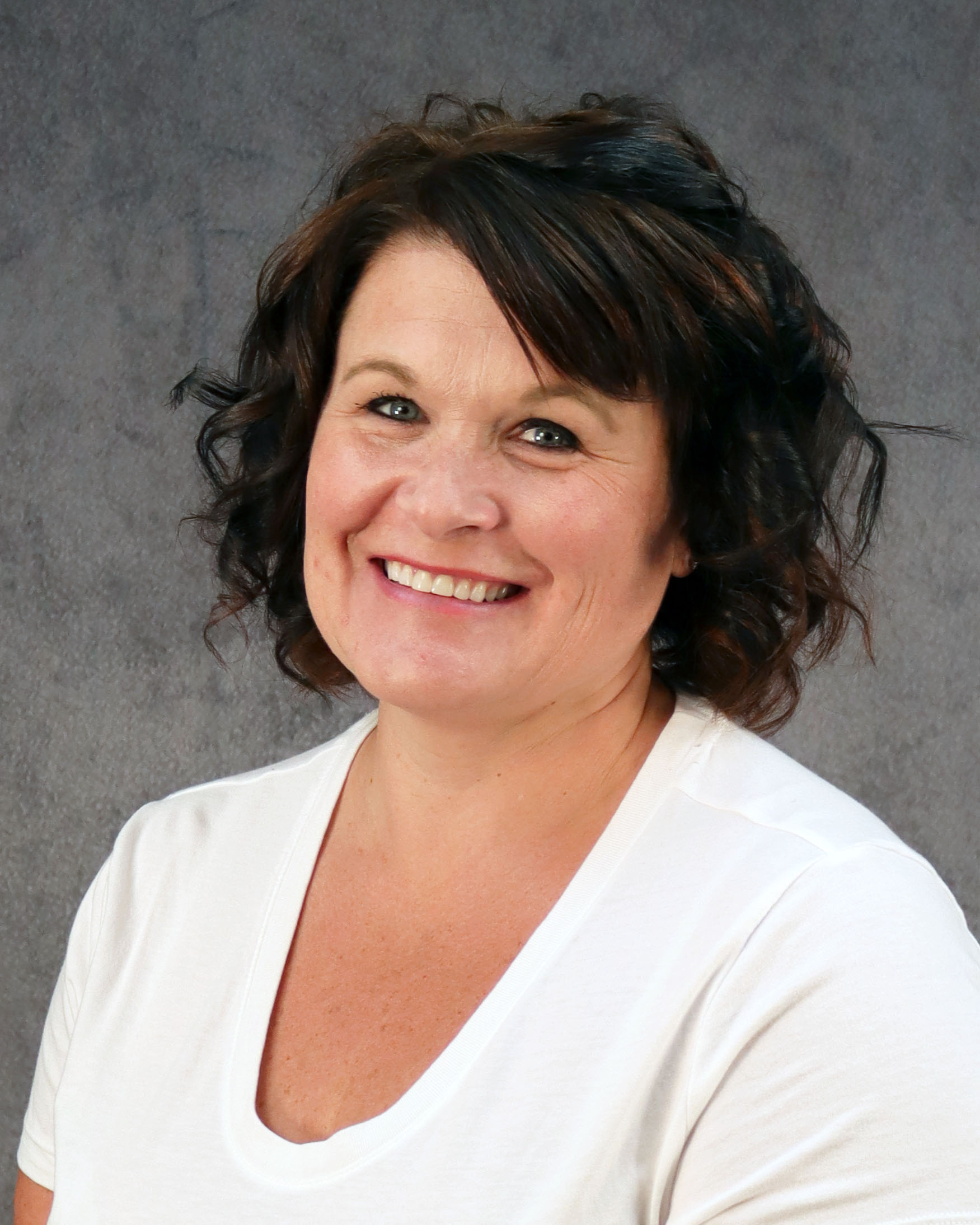 Renee Sossong-Brady is responsible for coordinating professional development in Science, STEM, Early Learning, and Play-based Learning and the development of Makerspaces for several area districts. Renee participates in the Staff Curriculum Development Network for the Science Curriculum Team and the Early Learning Team.
Prior to Erie 1 BOCES, Renee was an Elementary Teacher and STEAM Coach in the Tonawanda City School District. Prior to that, she was an Elementary Teacher at DeSales Catholic School, and a Day Camp Director for the Lockport Family YMCA.
Renee earned a Bachelor of Science degree in Elementary Education from Buffalo State College and a Masters of Science in Special Education from Niagara University. As an active member of her community, she has served on the Board of Directors for the Buffalo Triathlon Club, the YMCA Buffalo Niagara and the Challenger Learning Center. She is also a volunteer for the WNYSTEM Hub and is a two-time Iron Man finisher.
Deana Welch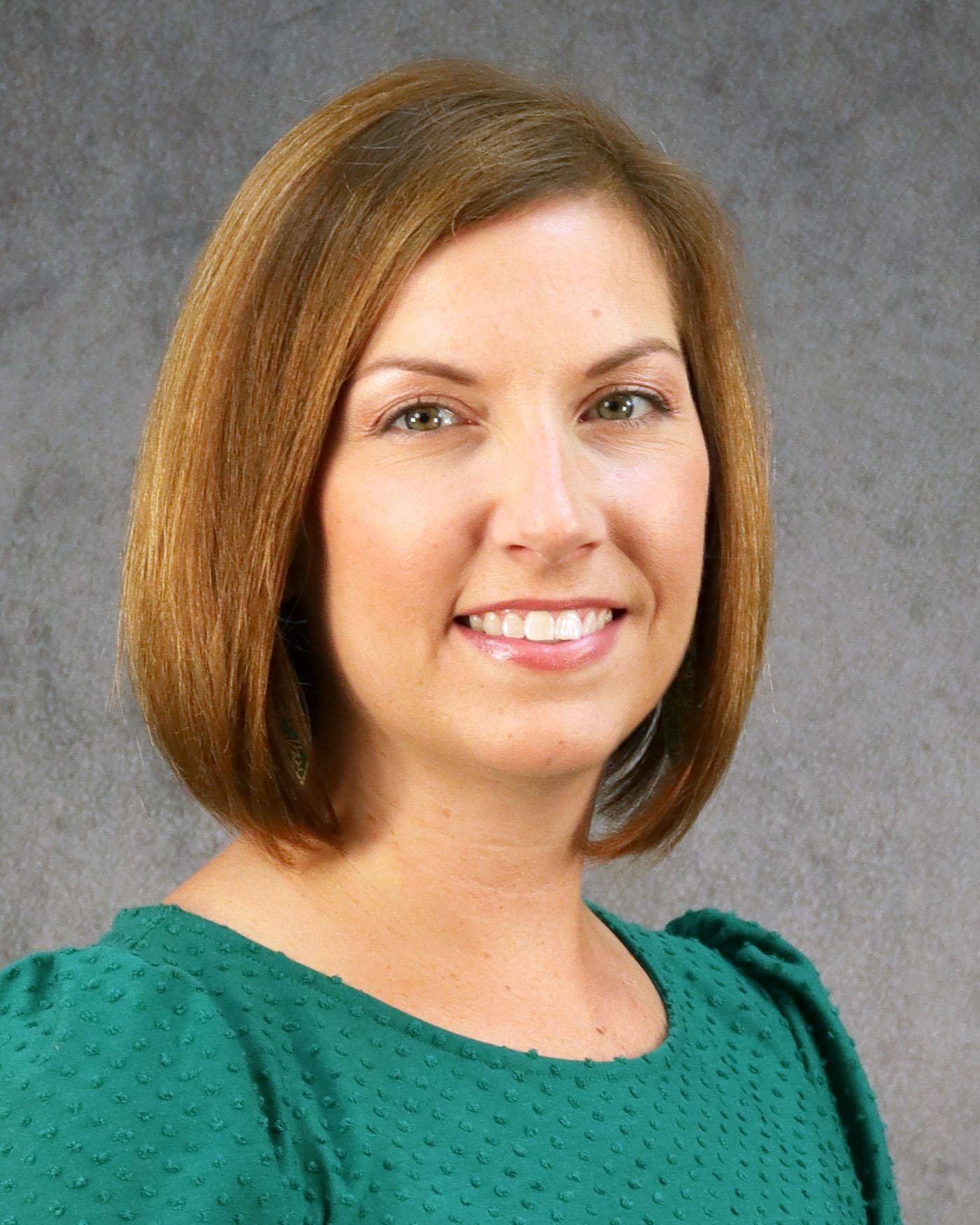 A secondary educator with over a decade of teaching experience, Deana's specialty is in the life sciences with a concentration in human biology, living environment, and special education. She is adept at creating engaging curriculum and fostering student participation in both classroom and distance learning environments.
Prior to joining the team at Erie 1 BOCES, Deana was a tenured science department chair and K-12 science curriculum leader in Cheektowaga Central High School. Although she is proud of the many accomplishments achieved throughout her career, a recent highlight was the development and implementation of curricular-aligned lab activities based on scientific methodology and New York State Science Learning Standards to improve student comprehension and engagement.
An active member of her professional community, Deana is a member of the Northwestern Science Teachers Association of New York.
Deana is a graduate of Niagara University where she earned her Master's Degree in Education-Special Education; SUNY Buffalo State College with her Bachelor of Science-Biology Education and SUNY Erie with her Associate of Science – Liberal Arts & Science.
Amy Wilcox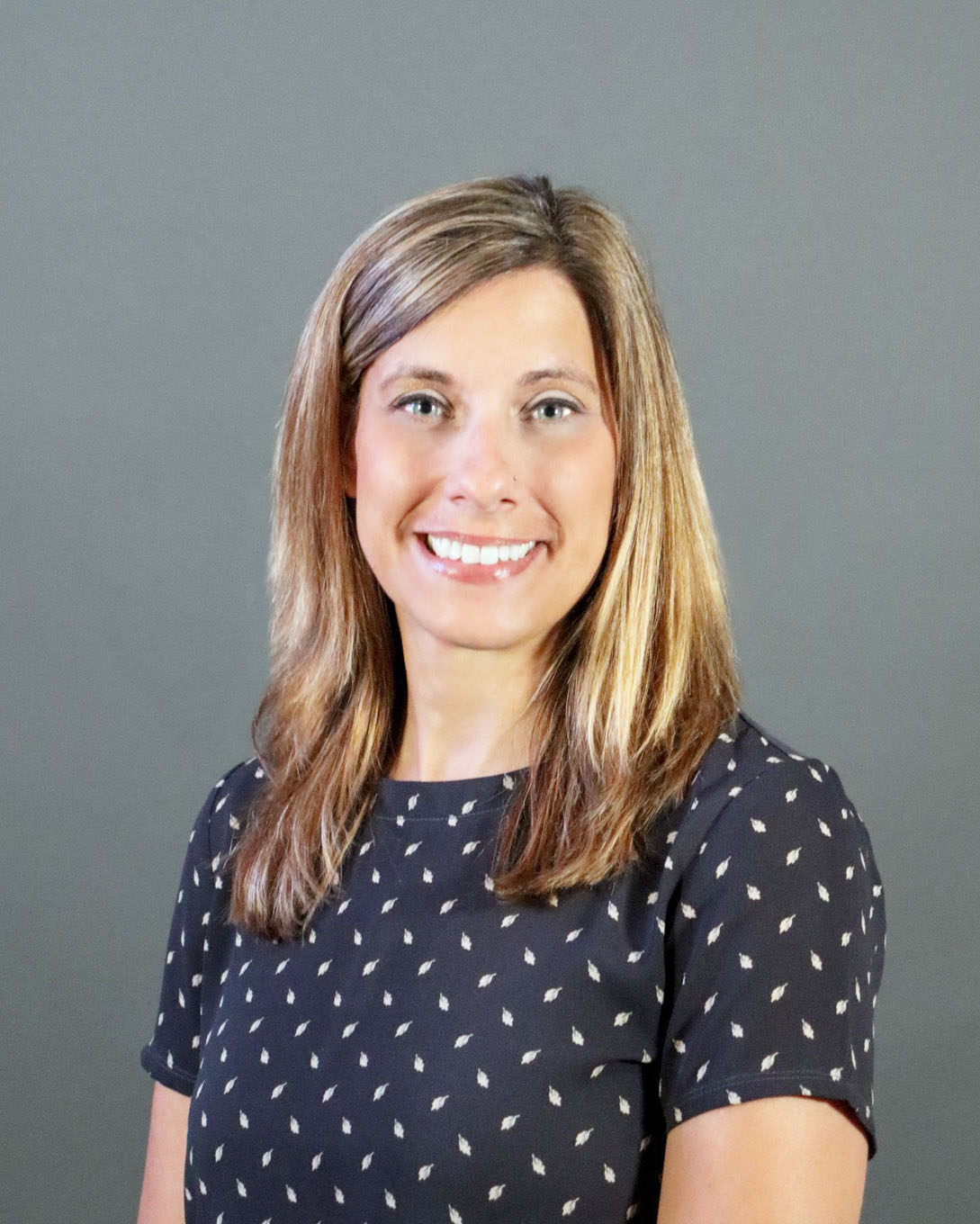 Amy Wilcox brings nearly 20 years of experience in elementary classrooms to her position with Erie 1 BOCES. Amy honed her skills in multiple school districts in Western New York where she instilled her passion for life-­‐long learning in her students.
In her current role, Amy provides leadership for district-­‐wide literacy initiatives and drives instruction by utilizing her knowledge of effective practices, balanced assessments and data analysis.
Over the years Amy has focused on date driven instruction and has conducted training and implementation in the readers and writers workshop model and social emotional learning including both Restorative Justice practices and Leader In Me.
Amy is a Summa Cum Laude graduate of Buffalo State College with her BA in Elementary Education and Cleveland State University with her Master's Degree in Education, Curriculum & Instruction/Reading Endorsement.
Kristin Witkowski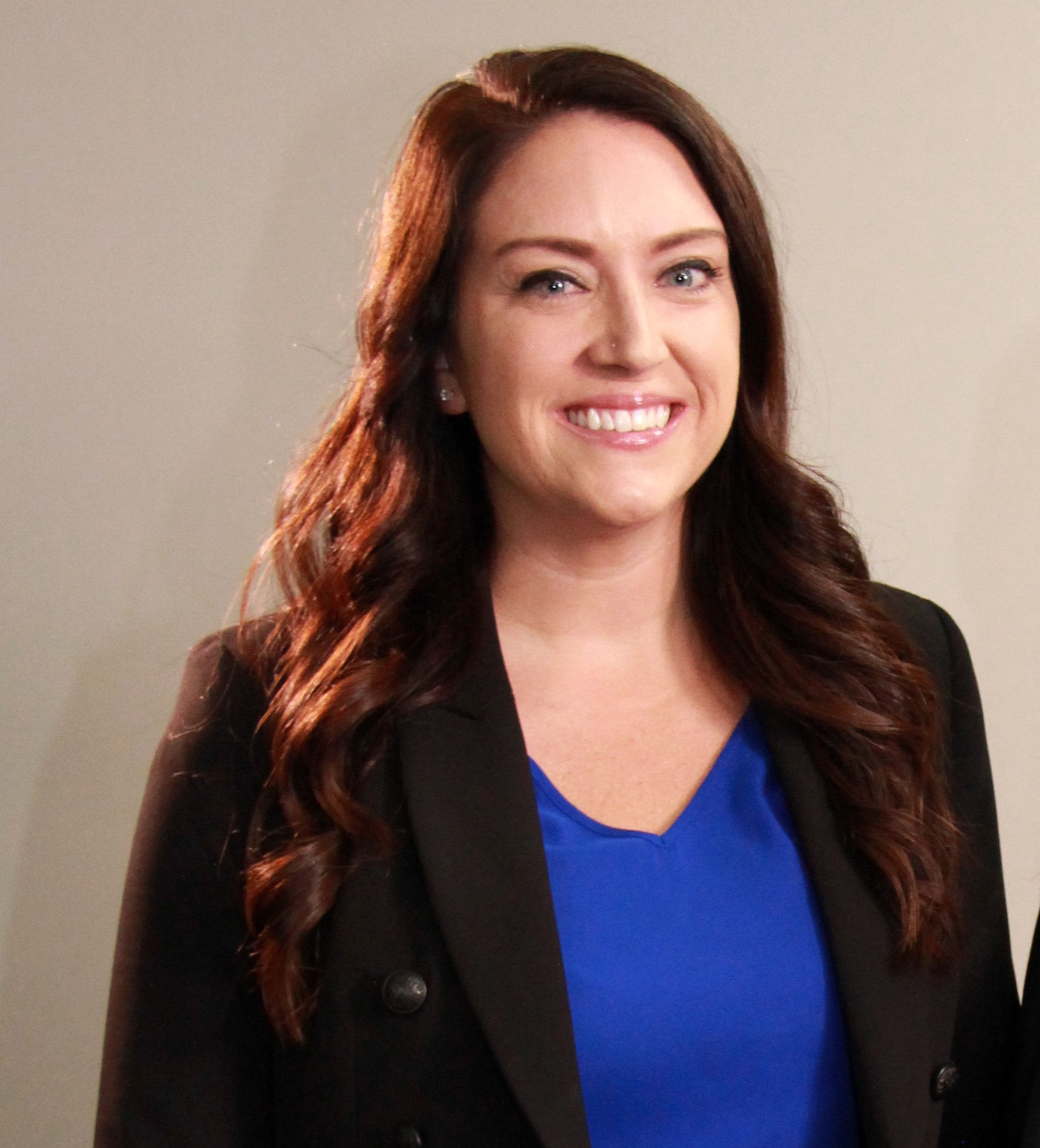 Kristin Witkowski supports teachers and fosters growth through professional development in the areas of reading, writing and literacy.
She has worked previously as a middle school literary specialist and a classroom teacher. She currently serves as an adjunct professor in the Medaille College Literacy Education Graduate Program. Kristin holds three professional certifications; Childhood Education (1-6), Literacy Specialist (Birth-6) and Literary Specialist (5-12). She has guided the implementation of and presented on Response to Intervention (RTI) across several districts.