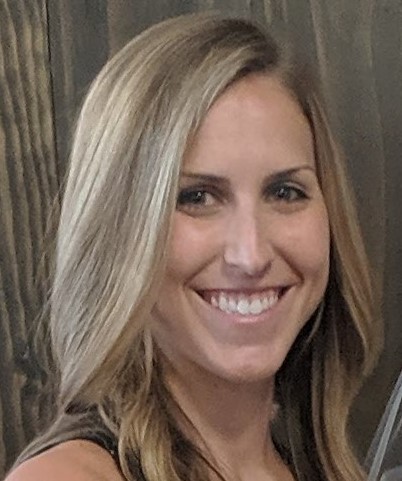 Katie Augustine, MS
Professional Development Coordinator - ELA
Dating back to her college days as a student ambassador and as a camp director, Katie Augustine is a passionate educator with more than five years of experience teaching in various districts throughout Western New York.
Most recently, Katie was teaching 4th grade within the Iroquois Central School District at Marilla Primary where she focused on reading, science and social studies curriculum and instruction, integrating units of study and Project Based Learning. In Fall 2019, her project-based learning expertise took center stage when Katie's work was highlighted at the Science Teachers Association of New York State Annual Conference.
Certified to teach General and Special Education from Birth to Grade 6 and Literacy from Grade 1-6; Katie is a graduate of St. John Fisher College where she earned a Bachelor of Science Degree with dual certification in Childhood Education and Special Education. Katie then went on to earn her Master's Degree in Literacy, Birth-6, from St. Bonaventure University.
---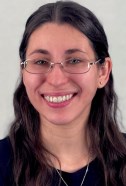 Christina Ruggeri, PhD
Coordinator, Data and Professional Development
A life-long learner, passionate educator, and gifted statistician, Christina Ruggeri, brings 12 years of teaching experience across various grade levels, subject areas, and school settings to her position in data and professional development at Erie 1 BOCES.
Throughout her teaching career Christina has developed an expertise in Response to Intervention (RTI) implementation. She has worked as an RTI math interventionist, used data to identify students for RTI services, organized RTI schedules, served on RTI committees, developed district RTI plans, and collected and analyzed data related to RTI. In addition to her teaching experience, Christina conducted statistical analyses at Roswell Park Cancer Institute and the University at Buffalo.
Whether organizing spelling bees, creating virtual programs, or creating curriculum for Gifted Programs, throughout her career Christina has demonstrated highly effective communication skills, patience and the keen ability to form lasting relationships.
A graduate of Canisius College with Bachelor's Degrees in Mathematics and Statistics as well as Adolescent Education, Christina then went on to the University at Buffalo where she received her Master of Science Degree in Bioinformatics and Biostatistics. Most recently, she earned a PhD from the University at Buffalo in Curriculum, Instruction, and the Science of Learning as well as a second Master's Degree in Educational Administration.
When not in the classroom, Christina produces and manages local theater productions.
---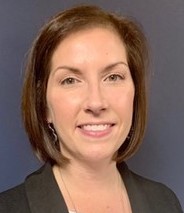 Deana Welch
Professional Development Coordinator - Science
A secondary educator with 13 years of teaching experience, Deana's specialty is in the life sciences with a concentration in human biology, living environment, and special education. She is adept at creating engaging curriculum and fostering student participation in both classroom and distance learning environments.
Prior to joining the team at Erie 1 BOCES, Deana was a tenured science department chair and K-12 science curriculum leader in Cheektowaga Central High School. Although she is proud of the many accomplishments achieved throughout her career, a recent highlight was the development and implementation of curricular-aligned lab activities based on scientific methodology and New York State Science Learning Standards to improve student comprehension and engagement.
An active member of her professional community, Deana is a member of the Northwestern Science Teachers Association of New York.
Deana is a graduate of Niagara University where she earned her Master's Degree in Education-Special Education; SUNY Buffalo State College with her Bachelor of Science-Biology Education and SUNY Erie with her Associate of Science – Liberal Arts & Science.
---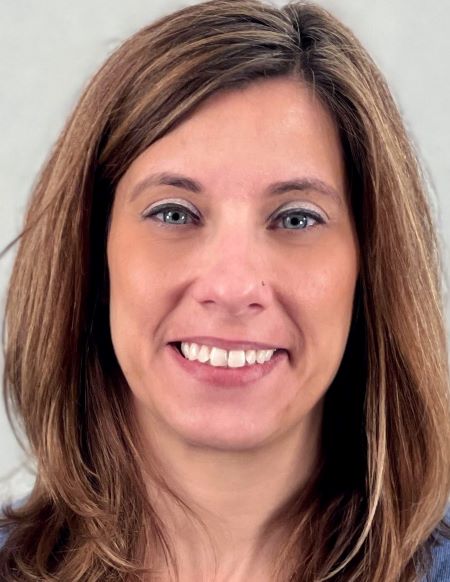 Amy Wilcox
MS Professional Development Coordinator, ELA
Amy Wilcox brings nearly 20 years of experience in elementary classrooms to her position with Erie 1 BOCES. Amy honed her skills in multiple school districts in Western New York where she instilled her passion for life-­‐long learning in her students.
In her current role, Amy provides leadership for district-­‐wide literacy initiatives and drives instruction by utilizing her knowledge of effective practices, balanced assessments and data analysis.
Over the years Amy has focused on date driven instruction and has conducted training and implementation in the readers and writers workshop model and social emotional learning including both Restorative Justice practices and Leader In Me.
Amy is a Summa Cum Laude graduate of Buffalo State College with her BA in Elementary Education and Cleveland State University with her Master's Degree in Education, Curriculum & Instruction/Reading Endorsement.